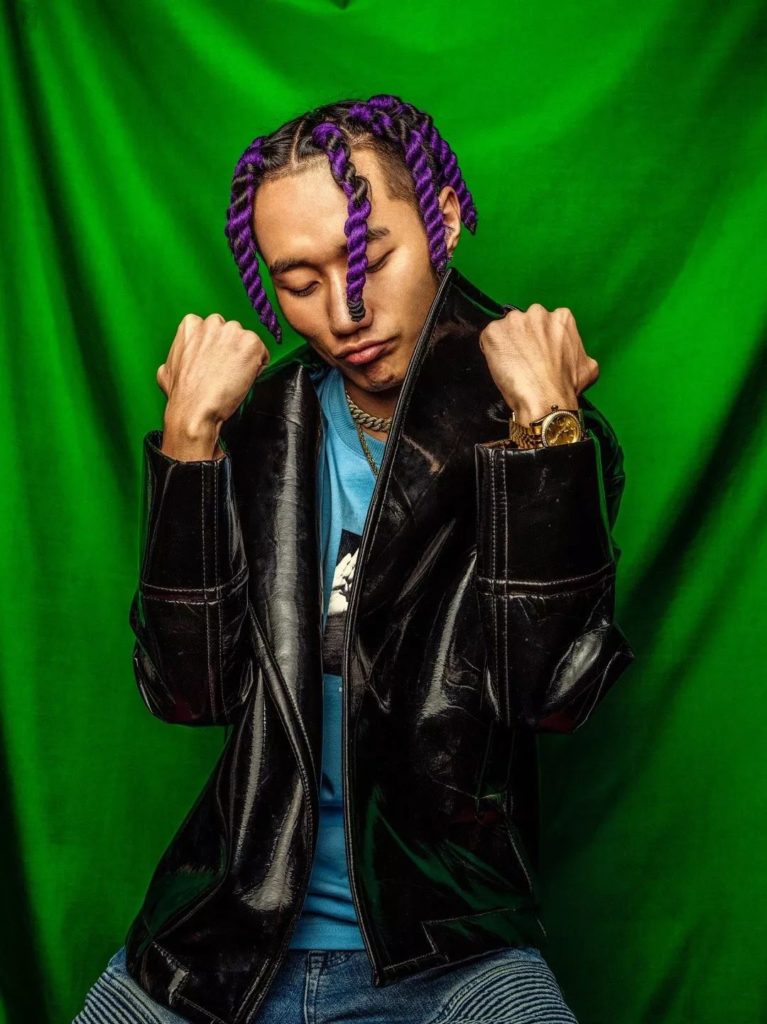 High Peaks Pure Earth has translated a short interview with Tibetan trap music star YOUNG13DBABY. The interview was carried out by the Lhasa based Hima Alaya Studio and published via their WeChat channel on October 13, 2019.
YOUNG13DBABY was born Pema Tenzin in 1998 and is from Machu County in Kanlho Prefecture, Amdo. In August 2018, he was the focus of a piece in Guernica magazine about the rap music scene in Chengdu which includes other Tibetan artists such as Fendi Boi.
The Hima Alaya piece below is a good follow up to our translation of the interview with rapper Uncle Buddhist which we published in May. As we have noted previously, YOUNG13DBABY and Uncle Buddhist are both part of a relatively new Tibetan music scene and they have collaborated with other noted members of this scene such as ANU, in particular on the groundbreaking song and music video "1376".
YOUNG13DBABY
Hima Alaya Interview: YOUNG13DBABY
Hima Alaya, October 13, 2019
Over the past few years, Trap Music has really become huge among young Tibetans. Trap originated in Atlanta in the US, standing out for its direct and recognisable lyrics, its heavy 808 beats, its high-pitched hi-hats and its distinctive and meticulously produced sound effects.
Today, Trap has already become detached from its origins; Trap can mean many things, it is a kind of word play and it definitely has already become a way of life and thinking. This distinct but also somewhat dangerous-sounding music has really provided us with a new and fresh listening experience.
For this Hima Alaya interview, we spoke with a young Tibetan Trap musician; he is an inspiring person with his very own insights into music and his very own musical style. He achieved a very remarkable balance between the wish to break through old norms, while still being able to maintain making music his career.
YOUNG13DBABY was born on the Machu county grasslands, in "the first bend of the Yellow River." From the Himalayas, he is China's hip-hop artist and audio-visual producer. At the age of 16, he wanted to get away from the snow mountains and throw himself into the world of music; he left for Chengdu to start his own music career. In 2019, he was invited to appear on the stage of the American SXSW festival. After that his dream was further in reach when he was invited to perform at the globally recognised Hip Hop festival Rolling Loud. He dedicated his musical creativity to "Yeti Trap Music", merging Trap Music with the mysterious Yeti culture and creating an entirely new musical feeling. The music video of the song "Shanghai" from his first album, "Himalaya Drip," managed to generate 2000 views on Weibo within the first two hours without any commercial promotion. By now, the video has already reached 1.11 million viewers on official platforms, he has over 140,000 followers on social media and the video has been viewed there over ten million times. On NetEase, a platform for pirated music, the video has been viewed over 5 million times. The album has also been strongly supported by the American superstar Gunna, which has led to positive reviews and high expectations from the industry across the country before its release. At his young age, he has already accumulated quite some experience, not only going on a nation-wide tour around big music festivals with the group WHOSTAR, but also as a support act for international artists like Ray Sremmurd, J.I.D., Machine Gun Kelly, Ski Mask the Slump God etc.
Hima Alaya and YOUNG13DBABY got to know each other a few years ago at a photo shoot. Having both been significantly influenced by the "Yeti," we have many common understandings when it comes to "Yeti Culture" and music. This young Yeti who was born in 1998 makes "Tibetan-style Trap Music" and is becoming really big fast. Today, he is already a frequent guest at all sorts of music festivals.
Q: How did Trap music enter your life? And what were your original motivations and ideas when you started making music?
A: When I was 13, I didn't know what Trap Music was, but I knew who Lil Wayne was. My original ideas to make music were really very simple: I wanted to pursue my own personality, I just wanted to be the person I was.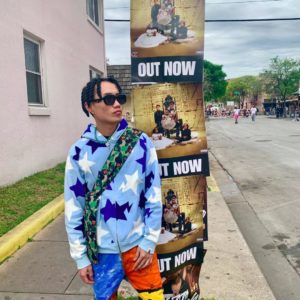 Q: How do you understand Trap Music?
A: Trap is not just music, for me, it is a feeling, a kind of vibez.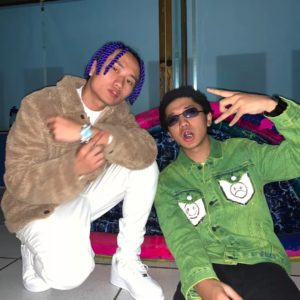 Q: Why do you think Trap Music has become so popular in Tibetan areas over the past few years? What do you think might be the difference between Trap Music in Tibetan areas compared to other places?
A: I think it is because me and my brothers are always using our very own Yeti music in our productions. Our dreams have already left the snow and grasslands and made it to the world's stage, which has made it even crazier.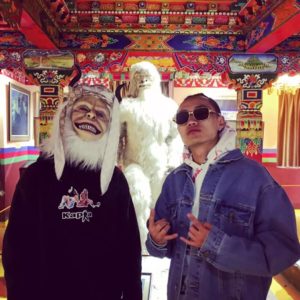 Q: How do you handle all that attention, the praise and the criticism that you got at your young age?
A: From the beginning of pursuing my musical dream, there have always been many people who hated me, who demonised me, but I never cared, because I know that I don't live in the same world as they do.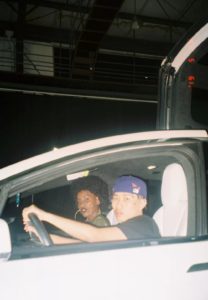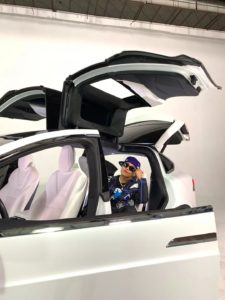 Q: Could you share some of your recent plans with your followers?
A: My first album "Himalaya Drip" is about to be released worldwide! It includes 10 carefully produced songs. It is also being supported by the American artist Gunna. A limited number of copies will be on sale from October 26. Don't forget to support me! See you next month in New York.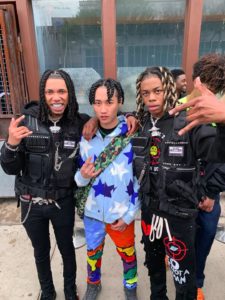 Q: One sentence for Hima Alaya
A: Himalaya Drip