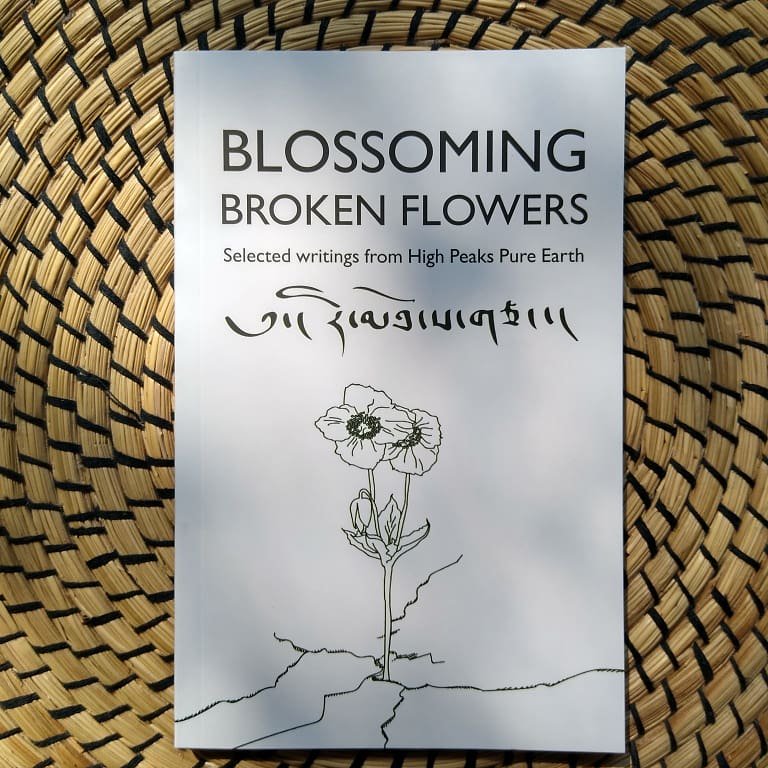 High Peaks Pure Earth is proud to present a new publication titled "Blossoming Broken Flowers: Selected Writings from High Peaks Pure Earth" which has been produced in partnership with the UK charity Tibet Relief Fund.
We'd like to thank Tibet Relief Fund for publishing these selected works from our website, this is the first time that our translations have appeared in a print form! The book's title is inspired by the title given to an interview with contemporary Tibetan artist Gade, "A Broken Flower Blossoming in the Cracks", we translated this interview in 2016 and it is reproduced in the book.
The publication contains introductions from the Tibet Relief Fund, Dechen Pemba and Tsering Woeser and is then arranged into sections on the following themes:
2008 and Post-2008
I Am Tibetan
Lhasa
The Environment
Contemporary Tibetan Art and Artists
The following is taken from the Tibet Relief Fund's online shop:
We are delighted to be working with High Peaks Pure Earth to publish these selected works from their website. By translating writings from within Tibet and the People's Republic of China, accompanied by discerning commentary, High Peaks Pure Earth presents a unique and vital insight into Tibet today. The site provides a platform for a fascinating and diverse selection of voices and Tibet Relief Fund is proud to have this opportunity to publish this vibrant, contemporary and honest insight into life in 21st Century Tibet.
Tibet Relief Fund was founded in 1959 to help Tibetan communities in need. Today they continue to work with Tibetans in India, Nepal and Tibet through local projects.
For a limited time, "Blossoming Broken Flowers: Selected Writings from High Peaks Pure Earth" is available for the special price of £4.99 (usual price £6.99) and can be ordered via the Tibet Relief Fund's online shop: http://bit.ly/HPPEbook
Our deepest thanks to all the staff at Tibet Relief Fund for working hard on realising this project!