High Peaks Pure Earth presents an interview with the late renowned Tibetan translator Tréling Wangdor (Alternative spelling: Wangdor Tailing). The interview originally took place in 2011 and was published in Chinese in the Journal of Tibet University (Social Science Edition) in 2012. The interview was then posted on Wechat on April 11, 2021.
Tréling Wangdor passed away in Lhasa on April 26, 2022.
In the substantial interview, Tréling Wangdor talks about his work and his ideas related to translation and writing. To see an interview with him on YouTube (in Tibetan with Chinese subtitles), follow this link: https://youtu.be/YoGlI2kUtqo To read a Tricycle article about Tréling Wangdor's work translating Shakespeare into Tibetan, follow this link: https://tricycle.org/trikedaily/tibetan-translations-shakespeare/
Thank you to Riga Shakya for the English translation below.
Shared on Gangluba Literary Platform
https://mp.weixin.qq.com/s/3RwQL7Gke4JJgVYDUBhuyQ
Originally published in the Journal of Tibet University (Social Science Edition). 2012,27 (01).
An Interview with the Late Renowned Tibetan Translator Tréling Wangdor
Translated by Riga Shakya
Introduction
Mr Tréling Wangdor, the renowned Tibetan translator, is proficient in three languages: Tibetan, Chinese and English. He is widely known in Tibetan literary and art circles for both his own novels and the translation of Shakespeare's plays. He believes that translation must follow the principle of fidelity; first of all, the translator must express the meaning of a text, but at the same time exert their own subjectivity and artistically reconstruct the original work during the translation process. In 2010, Mr Wangdor was awarded the honorary title of "Senior Translator", the first time that a translator in the Tibet Autonomous Region has won such a title since the founding of the People's Republic of China. Mr Wangdor has certainly made great achievements in the field of translation.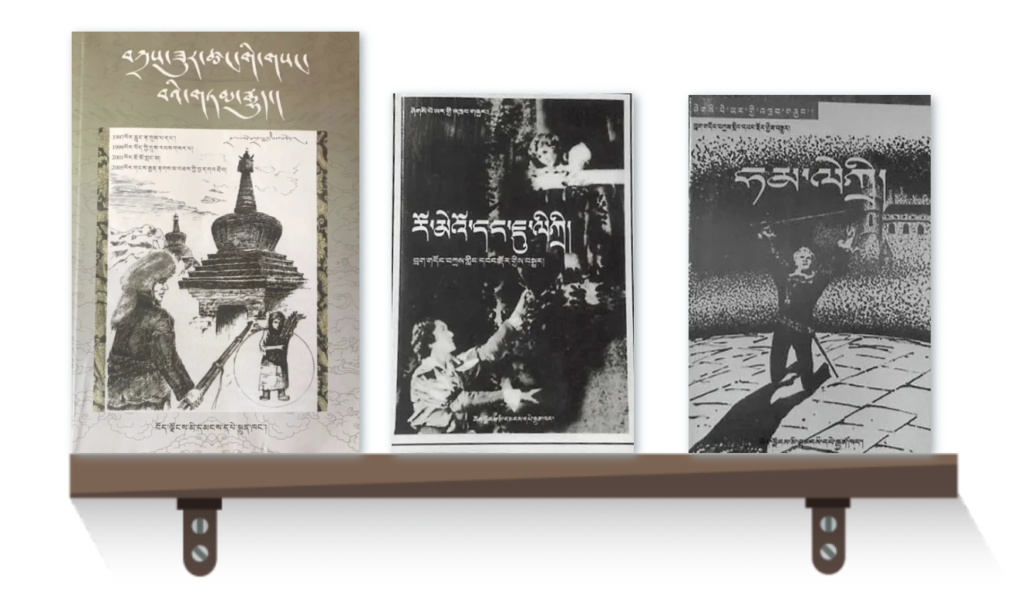 Interview
Mr Wangdor, you are a well-known translator in the Tibetan region. You are well-versed in Tibetan, English and Chinese. You have been writing for many years. From English to Tibetan, your translation of the Sixth Dalai Lama Tsangyang Gyatso's famous poems into English have been well received by readers and repeatedly sold-out print runs. As your loyal readers, we have benefited a lot over the years. In May 2010, you won the honorary title of "Senior Translator". This is the first time since the 60th anniversary of the founding of the People's Republic of China that a translator from the Tibet Autonomous Region has won this highest honor. You have made great achievements over your career to the Tibetan cultural field and the broader field of translation. We hereby extend our heartfelt congratulations to you. Below, please briefly introduce your own life experience.
I was born to a noble family in Gyantse in 1934, as the second of seven siblings. In 1946, the Kashag selected 10 students to study in the middle school of St. Joseph's College in Darjeeling India, and I was fortunate to be one of them. In 1953, two years after the peaceful liberation of Tibet, I returned to my hometown after completing my studies and started teaching mathematics in the newly built Lhasa No. 1 Primary School, using the knowledge I learned to serve the motherland. At that time, the education sector in Tibet was at a nascent stage, and very few people could teach mathematics in Tibetan.
After the democratic reform was implemented in Tibet, my main job was to serve as a Tibetan translator for Chinese cadres who entered Tibet, working at the grassroots level. This experience greatly influenced my later translation work. After that, I taught Tibetan language and accounting for a period of time at the Shigatse Cadre School. In 1978, I was transferred to the Textbook Compilation Office of the Tibetan Autonomous Region Education Commission, where I compiled Tibetan textbooks for another seven years. There were abundant resources in Tibetan humanities textbooks, while most of the science textbooks were made from scratch. In 1985, due to work needs, I was transferred to the Tourism Bureau of the Autonomous Region. The following year, I was appointed as the Deputy General Manager of Hong Kong Tibet Chomolungma Tourism Co., Ltd., responsible for developing overseas tourism resources. I worked in this position until 1992, after which I retired and began to engage in literary translation and creative work.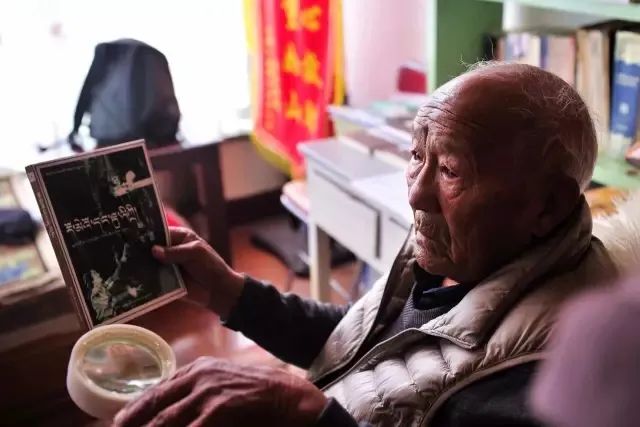 Your life experiences are legendary! After returning to Tibet, you have worked in various occupations such as elementary school teachers, football player, cadre of the Youth League Committee, civil servant, tour guides, and deputy general manager of a company. Before retiring, you worked in the Marketing Department of the Tourism Bureau of the Autonomous Region. The "Tour Guide Diary" you wrote was a go to reference work for Tibetan tour guides in the 1990's. Why did you start translation and literary creation after retirement? Why did you choose to translate Shakespeare's works into Tibetan?
In fact, I had been longing to engage in literary translation for a long time but I had been so busy with work that I couldn't find the time. When I decided to retire, I refused repeated invitations from the leaders of the Autonomous Region Tourism Bureau. I hoped to take it easy and do something I really loved. My early training in English and my life experiences were my strengths and I wanted to make the most of them in my lifetime. In 1992, I officially retired from work and started my own translation and literary career.
There are two main reasons for choosing Shakespeare's works to translate: First, I had been exposed to Shakespeare's works when I was a teenager at St. Joseph's College, and later I watched Laurence Olivier's Oscar-winning film "Hamlet" (1948) adapted from Shakespeare's plays. Hamlet has been haunting me ever since. Secondly, Shakespeare is a world-class literary master, and his works have been translated into major languages all around the world. In Chinese, not only has Shakespeare's canon been fully translated, there also exist multiple translations of the same title. Shakespeare's works should not remain unknown to the Tibetan reader.
Although Shakespeare's works are mainly dramas, they are rich in connotation, profound in thought, and difficult to translate. To prepare myself, I did a great deal of advance preparation, reading major works of literature in English from Chaucer to Dickens' time.
Coincidentally, when I first started to translate "Hamlet", when I was about one-fifth of the way in, the saying "Neither a goat or sheep?" suddenly popped into my mind. (The saying should be understood as "neither one nor the other" here, with Mr Tréling feeling like his translation had been inadequate and coming to a realization it belied a desire to write something of his own). I began to reflect on my memories of traveling from Lhasa, to Gyantse and India in my youth. I decided to stop the translation of "Hamlet" and first write down my experiences in the form of a novel. This became the Tibetan novel "The Secret Tale of Trésur House" published in 1993. In 1995, I translated it into English, and it was published by China Tibetology Publishing House. What I thought at the time was that no matter how good someone else's work is, they are someone else's. "The Secret Tale of Trésur House" was my own, and I want to bring it into creation first.
After I completed the English translation and publication of " The Secret Tale of Trésur House ", I continued to translate Shakespeare's works. It took six years to complete the translation of "Hamlet", and it was officially published by the Tibetan People's Publishing House in 2002. The Tibetan version of "Romeo and Juliet" was also published in 2003. Tibetan readers can finally read Shakespeare's works directly, and my long-cherished wish has come true.
Mr Wangdor, you just mentioned "The Secret Tale of Trésur House", which is one of your exemplary works. We had the honor to read it more than ten years ago. The Tibetan version of your work won the "Lungta Cup" Award of the Tibet Autonomous Region Federation of Literary and Art Circles in 1997, the 2nd Tibet New Century Literature Award of the Tibet Writers Association in 1999, and the 4th Chomolungma Literature and Art Award of the Tibet Chomolungma Literature and Art Foundation in 2001, and the 2nd National Gangchen Cup Tibetan Literature Creation Award in 2005. Could you please tell us more about the creation of this novel?
As I said just now, when I retired, I wanted to be a Shakespeare translator. I didn't even think about writing any of my own novels. In a sense, "The Secret Tale of Trésur House", was a by-product of my translation of "Hamlet". After I had the idea, I quickly wrote the first volume of "The Secret Tale of Trésur House", and gave it to Lhondup Namgyal, the editor-in-chief of "Tibetan Literature and Art". I didn't expect him to be so surprised and excited after reading it. He came to me several times on behalf of the editorial department and readers, and asked me to continue writing, so there was a second volume that revolved around Pema.
The first part of "The Secret Tale of Trésur House", was written very smoothly, because the story already had in mind. The second part was built from scratch and took some time. Lhondup Namgyal la helped me a lot during the writing process, and often visited my home with editorials opinions, which were very detailed and specific. The title of the novel was also given by him. Originally, I planned to call it "The Nightmare of the Walker" or "A Dream of Trésur House ". Later, Lhondup Namgyal helped me choose the publication title.
I wrote this story with the power of my own imagination. For example, Pema is kind, beautiful and intelligent, but because of her family background, she was discriminated against everywhere. It was not until she returned from studying in India that she got rid of the shadow of her life experience. Yet at the end of the story, Pema still did not escape the tragedy of fate. I write in a style influenced by dialectical materialism, that you might call the unity of opposites, hoping that readers can in this way comprehend something about human nature and destiny. I also carefully designed the structure of the story of "The Secret Tale of Trésur House". The whole story starts with fleeing and ends with fleeing; it begins with murder and ends with murder. The scenes in the story are based on my own experience when I was a teenager. It is a literary record of a bygone era. However, literary creation is only a small part of my career, and my main energy is focused on translation.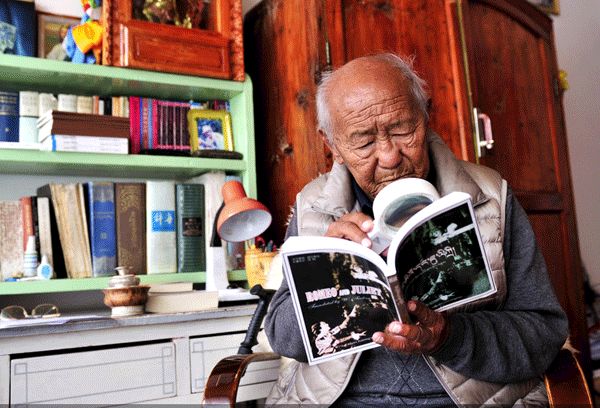 You once said that the development of Tibetan civilization is inseparable from the act of translation, and that translation has directly contributed to the development of Tibetan culture. Is your translation practice based on this understanding?
The relationship between translation and Tibetan culture cannot be overemphasized. Since the Tubo period, the development of Tibetan culture has been closely intertwined with large-scale translation projects. It could be said that without these historic waves of classical translation booms, there would be no Tibetan civilization today. From another point of view, through these translation projects Tibetan written culture has preserved, inherited and developed the spiritual wealth of other surrounding advanced cultures, especially Indian civilization of the Axial Age and Central Plains Chinese civilization.
With regards to the historical development of Tibetan culture, translation has been very important. From the perspective of the sixty years since the peaceful liberation of Tibet, translation has been equally important. Relevant documents signed during the Peaceful Liberation, going deep into the grassroots programs during the Democratic Reforms, policy propaganda after the reform and during economic liberalization, and the five Central Tibet Work Conferences, etc. All these historical events, would be unimaginable without translation. The work of translation links Tibet with the Central government, and continuously brings new blood to Tibet, ensuring the sustainable development of Tibet in the contemporary era.
Historically, translation activities have contributed to the development of Tibetan culture, and now our translators have an even more arduous task. Not only must the various projects arranged by the Party and the government be successfully completed, but also the important task of inheriting the national culture must be consciously undertaken. On the one hand, we should translate the classics of Tibetan culture into Chinese and other languages, so that Tibetan culture can go out. In this way, the development of Tibetan language and culture will become a source of water and a tree with roots.
I am 80 years old this year (calculated according to the traditional Tibetan calendar, according to the Gregorian calendar, Mr Wangdor is 78 years old), my eyesight and hearing are not very good, but I have always kept a few things in mind: First, the culture of the Central Plains is extensive and profound. It which preserves the most complete historical records in the world and the Four Books and Five Classics, works that are worthy of being translated. Confucius is the founder of Chinese civilization and has a very important position in the history of intellectual thought. After his death, his disciples compiled his words and deeds and produced the "The Analects of Confucius", which has a great influence on later generations. I hope it can be translated (into Tibetan). In addition, there have been many excellent works of Chinese culture in modern times, such as Ba Jin's trilogy of "Family", "Spring" and "Autumn". It is a pity that they have not been translated into Tibetan. Second, there were many famous travelers in the surrounding areas of Tibet in the medieval period, such as Master Xuanzang in the Tang Dynasty and Marco Polo in the Yuan Dynasty, who wrote "The Great Tang Records of the Western Lands" and "Marco Polo's Travels" respectively. I learned about them when I was studying, especially Master Xuanzang, who went through hardships and dangers and risked his life to go to India to learn Buddhist scriptures. There is now a lack of historical data on India in the Middle Ages, so Master Xuanzang's book " The Great Tang Records of the Western Lands " have become required material for scholars to study the history of India in the medieval period. Translating these travel records into Tibetan will greatly enrich our understanding of the history and culture of the Qinghai-Tibet Plateau and its surrounding areas in the medieval period. Third, with the process of industrialization and modernization, the influence of Western civilization on other cultures has been deepening, and we must increase the translation of outstanding works of Western civilization, especially the classic works. The Bible is one of the major sources of Western civilization. It is difficult to understand modern Western civilization without understanding Christian civilization. There should therefore be an authoritative and faithful Tibetan translation.
We must not adopt a narrow nationalist viewpoint with the selection of materials to translate, and should extensively translate classic works from other cultures, including the Islamic Quran and other classics of all ethnic groups should be translated into Tibetan. We need to understand various cultures so that misunderstandings and conflicts can be reduced.
Mr Wangdor, based on your years of translation practice, what factors do you think determine the quality of translation work?
I think there are two factors that directly affect the quality of translation: one is the level of the translator, and the other is the translation method, both of which are indispensable. The level of the translator, especially their cultural knowledge, directly determines the fidelity of the translated work. Translation must convey the meaning that the original author wants to express in the text, which requires the translator to have a good understanding and know how to make choices. Tibetan is a mature language, with a wealth of classics preserved in history for reference, and many dictionaries have been published, yet today some young translators often make up the meaning of the text, and like to coin neologisms in translation because they are unsure whether there is an equivalent expression in Tibetan. Many jokes have been made, such as the direct translation of "zhuyi" in Chinese. Some translators are not of high quality, but they like to follow fashions and show off by creating some eye-catching terms which is a big problem.
These problems arise in translation, firstly because the translator's language skills are not good enough, and they do not meet the requirements of translation work, and secondly, the translator does not have a deep understanding of the culture and only knows how to work literally. Nowadays, so-called neologisms often appear in translated works, which is not unrelated to the two points I've made here.
You mentioned the method of translation just now. People often say that there is no fixed method for translation, and each translator will form his own unique style through long-term translation practice. Many students who are interested in translation hope to learn some specific translation methods from you. Please introduce your own method when translating a specific work.
Translation is learning. When translating a meaningful work, don't rush to write, but read thoroughly and intensively to achieve an accurate understanding of the original text. Before I translated "Hamlet," I read the original three times carefully, and the margins of the book were filled with my comments. When translating classic works, understanding is a big problem. We must make full use of the annotations and research of our predecessors, so as to have a solid understanding of the original text. This work, which is equivalent to a serious academic study of the original work, is the basis for translation work that comes afterwards.
The second stage is the translation of the specific text. Once you have fully prepared with the original work, you can start translating. It should be noted that you should not translate word by word, but should translate paragraph by paragraph or part by part according to the context and meaning of the original text. It took me about half a year to complete my translation of Hamlet. The beginning of any project is difficult, and the most important thing is to overcome your fear. Once you complete the first few chapters, you will naturally gain confidence.
The third stage is proofreading. Originally, the proofreading should be done by other high-level scholars and experts, which is the best, but the conditions don't always allow for this. This is how I look at this problem: After the period of translation, the translator has a deeper understanding of the text, and their abilities will be greatly improved. At this time, the translator is different from themselves when they first started translating. If there aren't the resources available, the translator can complete the proofreading procedure by themselves at this time, which is what I did myself. When proofreading, the main energy should be placed on the faithful transmission of the text, that is, the original text and the translation should be compared to see whether the two texts are equivalent. The proofreading of Hamlet took two or three months.
To ensure the fidelity of the translation, the fourth stage is to pay attention to the form of the translation. At this time, you should put the original work aside and just read the translation. When reading, pay attention to whether the language is smooth and beautiful, and make the appropriate changes if necessary. Translation is the artistic recreation of the translator. We must dare to use our creativity to make the translation better than the original. For example, where the original text is unclear, you can consider using footnotes to make the meaning of the original text clear and smooth. Some translations should not read exactly like their originals, but should be smooth, beautiful and full of charm.
When revising the translation, we should pay attention to excavating the vivid and expressive traditional expressions in the original language, so that the translation will be more colorful. "Excavation" is an important means for translators to re-create art, and it is also an effective way to inherit and enrich Tibetan culture. However, excavation is not a process of random creation. If the appropriate cultural knowledge and language skills are lacking, the process of "excavation" will become a merely a flower in the mirror and the moon reflected in the lake" or "a castle in the air" (Chinese sayings that refer to an illusion, or in reference to something detached from reality). Translation must ensure the readability of the text. This has been a principle of translation since the Tubo period and should be upheld today.
The final step of translation is to finalize the manuscript and publish it. During this process, mistakes are often found. The process of revision will not end until the translation is published. Even if the work has been officially published, it is necessary to collect feedback from readers, re-edit the work, and revise it for republication. Several typographical errors were discovered after the publication of several of my works, and I have been working on revisions.
I might have missed a few details, but in general, my translation process can be summarized as the above five steps.
You've said that you consider translation as an artistic re-creation, but at the same time translation requires faithfulness to the original. Reflecting on your own translation practice could you talk about how to maintain a balance between these two aspects?
The first principle to be followed in translation is fidelity, but here fidelity refers not to the "faithfulness" of the translation word by word, but to the "faithfulness" in conveying the meaning of the original work. Translation is by its very nature the transmission of meaning. The two steps of translation and proofreading in the translation process are to ensure the fidelity to the original translation. Only after the fidelity of the meaning is guaranteed, can we begin the next step which is to polish, that is, the expression of the translator's artistic re-creation, which has great significance. Take Tibetan and Chinese as an example, adjectives in Chinese are often used in parallel structures, but when translating into Tibetan, it is not necessary to translate word by word, as long as the meaning is expressed correctly.
After my Tibetan translation of "Hamlet" was published, some scholars raised the question: "Why did you translate "Hamlet" in classical Tibetan, won't it make the text less accessible to ordinary readers?" I thought about this question at the beginning of the translation project. "Hamlet" is a famous English play. Although the original text belongs to modern English, there are still many differences from today's English. For modern English readers picking up the original and reading they will have a simple and elegant feeling. If it is translated in vernacular Tibetan, this stylistic feeling will be lost, which is not in line with my understanding of the principle of fidelity. I have read Shakespeare translated into Chinese, and the text comes off a little straightforward. I hope that the Tibetan translation of "Hamlet" can maintain the style and not lose the unique charm of the original. To inform the style of my Tibetan translation, I used the classic Tibetan novel "The Tale of the Incomparable Youth" and the contemporary writer Chime Dorje's work "The Eagle in the Black Wind" as references.
My understanding of translation stems from my previous experiences. After Democratic reform in 1959, I interpreted for a working group for a period of time. The most important part of interpreting is the accurate and timely transmission of meaning. Later, I interpreted for the 10th Panchen Lama, US President Jimmy Carter and the Panchen Lama Foundation. I also went to Beijing as an interpreter for a press conference. These experiences had a great influence on my translation practice in the future. After 1978, I worked in the Textbook Compilation Office of the Education Department of the Autonomous Region. At that time, I mainly compiled science textbooks for middle school. During the translation process, we had to ensure that the translation was faithful and smooth.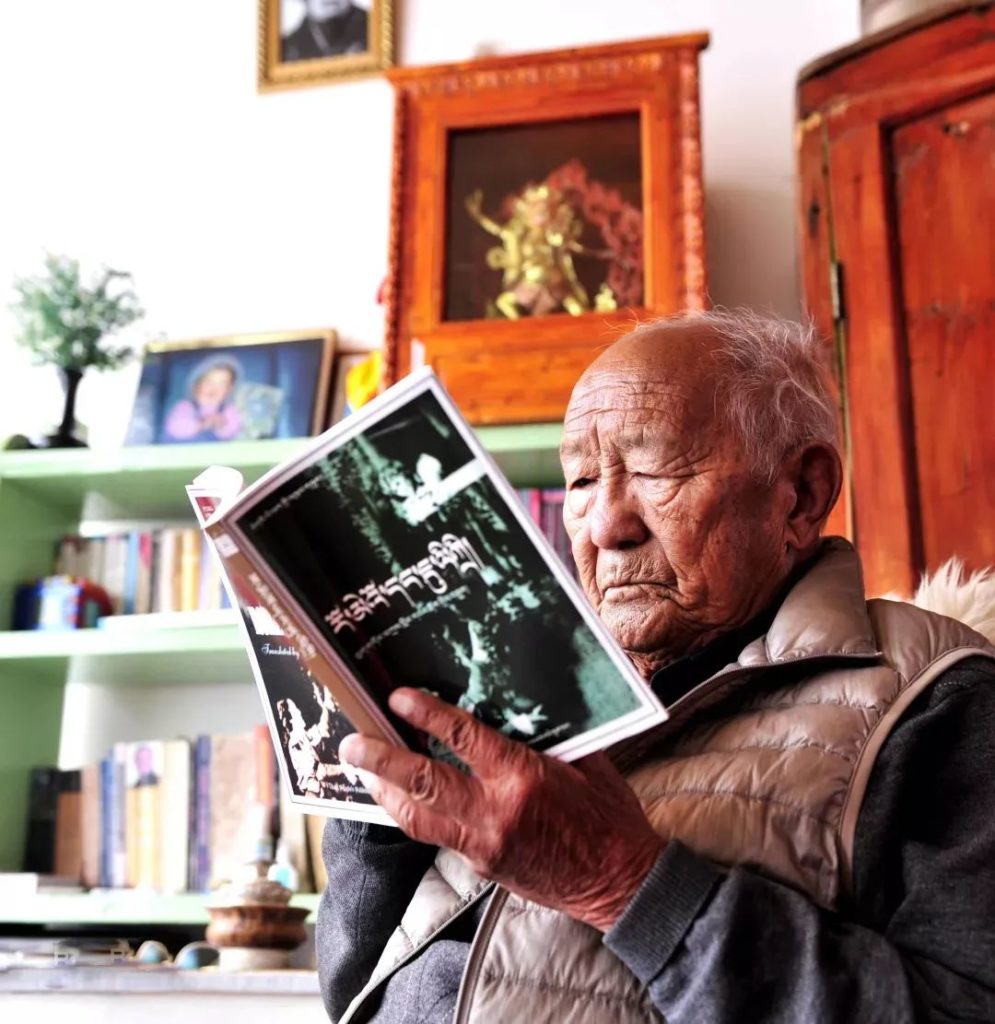 The poems of the sixth Dalai Lama, Tsangyang Gyatso, are well-known in Tibetan areas, and Chinese translations have become very popular in China in recent years. However, for a long time, there has only been one English translation by Yu Daoquan (the Chinese Tibetologist and linguist 1901-1992) from the 1930s. Your English translation was published this year by the China Tibetology Publishing House "The Sixth Dalai Lama Tsangyang Gyatso's Three Hundred Years of Poetry". Can you tell us a little bit about this recent publication?
The English translation of "The Love Songs of Tsangyang Gyatso" was not done on a whim, nor was I influenced by recent trends. I can trace the conception of the project back to a conference in 1989. At that time, I came across an English translation of Tsangyang Gyatso's poems, copied it down, and went back and compared it against the Tibetan text. I found some problems with the English translation: First, the form of translation was too free. The Tibetan version are poems comprising of four verses of six syllables, which are easy to recite and share. The English translation had lost the sense of rhythm, and lacked aesthetic feeling. Moreover, the translation was too literal, many parts were translated word for word, but the deeper meaning remained uncommunicated. Much of this was supplemented with commentary in brackets and such. Later I learned that the author of this English translation was Yu Daoquan. Yu Daoquan was an outstanding scholar, but he was not fully prepared when translating Tsangyang Gyatso's poems. He was young at when he worked on them and had little life experience, therefore he did not fully understand the poems. Secondly, neither Tibetan nor English was his native language, and because of his lack of translation experience, his understanding and expression of the text remained lacking.
One of my Uighur friends once said: Poetry is best untranslated; if necessary, poetry must not be translated word for word, and special attention must be paid to the meaning, rhythm and artistic charm of the translated poetry. I have reservations about the first half of what he said, but I agree with the second half of what he said. In fact, beautiful poems are constantly being translated into various languages, which requires an element of artistic re-creation in translation. For example, in the fifty-seventh poem (according to Qinghai People's Publishing House in 1980), Yu Daoquan's translation is: "Oh you white crane, /please lend me your power to fly./I will not linger at far-away places, /but shall make a trip to Litang and come back." Whether in terms of rhythm or artistic conception, there is a big gap from the original text. The metaphor of "white crane" in the original text has not been translated. Tsangyang Gyatso was a romantic poet, and as such the translation should convey the romantic atmosphere of the original. I translated this stanza as: "Oh ye the white crane, my dear!/Prithee lend me thy wings here./I will not fly far and wide/But'll return to Litang all right."
My experience in translating "The Love Songs of Tsangyang Gyatso" show that the translation must dare to engage in artistic recreation on the basis of faithfulness, make the translation easy to understand, and dare to surpass the original text in terms of expression.
Mr Wangdor, what translation projects do you have lined up for the near future? What advice and expectations do you have for the younger generation in the translation industry?
I am now compiling a translation anthology, sorting out my translations from over the years, and adopting a bilingual comparison method. I hope that my experience in translation work will be helpful to young students who are interested in translation.
Translation has brought earth-shaking social changes to Tibet, but translators can do more. When I went to bookstores and libraries, I saw countless world classics, poems and even famous songs translated into Chinese and published. These will become the wealth of Chinese culture for future generations. Tibetan translators should also have a broad mind. We should learn from the translator Sonam Paljor, who endure great loneliness, and translated the masterpiece "Dream of the Red Chamber" in Beijing. Translating is labor that requires spirit and hard work with little return. Yet at the same time we have the responsibility to leave a rich spiritual legacy for future generations.
For young people who are interested in translation, I have a few ideas, which I'll share here for your reference:
To engage in translation, first of all, you must be well prepared. Language, culture, character, and a lot of translation experience are essential. There can be no real translators born in the classroom, you must draw from rich social experience and practical ability.
Second, when choosing books for translation, we should select those classic works with trans-epochal significance, and it is best not to translate fashionable and mediocre works. Only by devoting energy to the core classic texts of various civilisations can such translation work be meaningful and translators themselves reap real rewards and develop.
Thirdly, one should translate works that they are interested in. A person is more likely to stick to the things that interest actually interest them. Translations of such works always work best.
Fourth, don't be afraid of difficulties. Every translator needs to go through the process of growth and gain confidence in themselves. A budding translator can quickly develop their potential. If persistent, the level of translator's comprehension and expression will improve greatly. When you start translating, you should choose some less difficult works, for example, the short stories of Mark Twain. By gradually accumulating experience, you can gain a greater understanding of the translation process, and relieve some of the psychological pressure from when you are just getting started.
Having bothered you for so long, we've reached the end of today's interview. Thank you for your sincere advice and earnest hope for our younger generation. 2011 is your eightieth "white" birthday. We wish you health, longevity, happiness and well-being. Tashi Delek! Hope you will bring us more wisdom in the future!