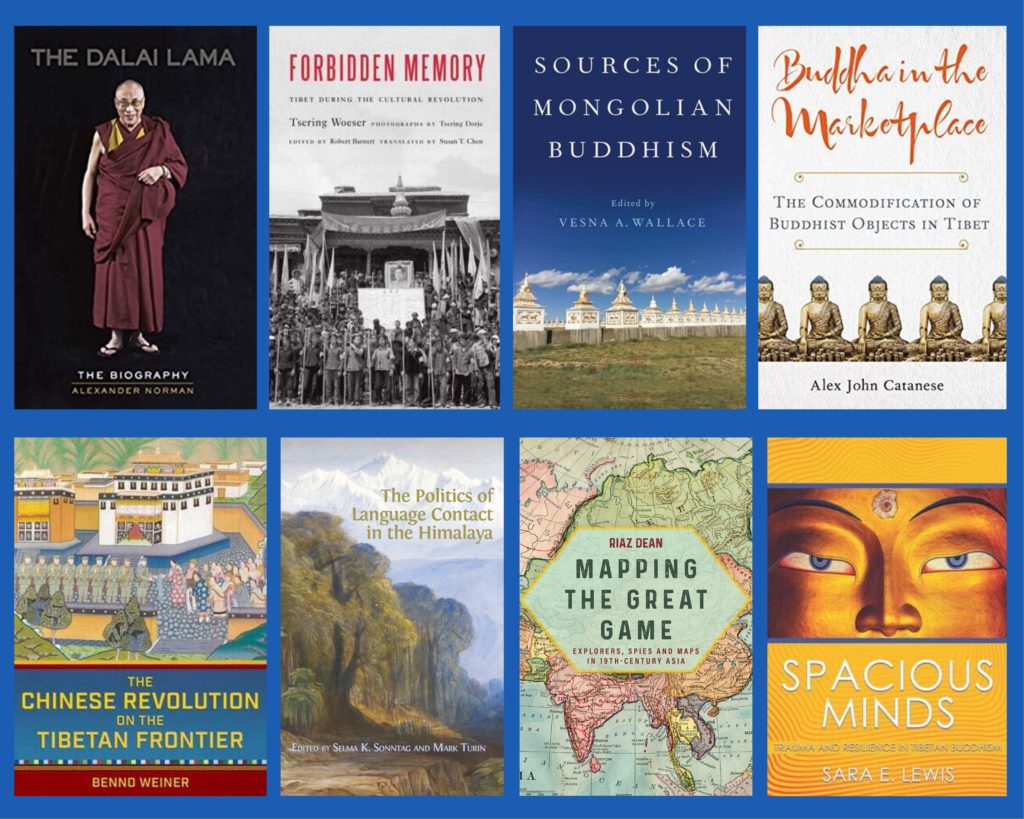 High Peaks Pure Earth presents the Summer 2020 Tibet Reading List! We've updated the previous Winter Reading List to include 16 more titles covering the span of the entire Tibetan Buddhist world.
Please note that the list only includes books currently available for purchase. If a book is coming out later this month or later this summer, it will be featured on the Winter Tibet Reading List which will be published at the end of the year.
If you think we've missed anything or if you have a particular recommendation please feel free to get in touch with us, it's impossible for us to keep track of all Tibet-related publications! You're also welcome as always to write your own short reviews in the comments section or on your social media, just tag us so that we see it or use the #TibetReadingList.
See below for the 16 books added (in no particular order) to the existing Tibet Reading List.
Happy Summer Reading!
"The Chinese Revolution on the Tibetan Frontier" By Benno Weiner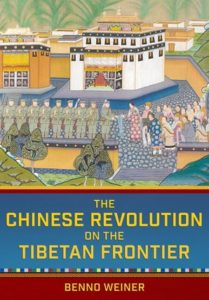 Published in June 2020 by Cornell University Press, "The Chinese Revolution on the Tibetan Frontier" by Benno Weiner provides the first in-depth study of an ethnic minority region during the first decade of the People's Republic of China: the Amdo region in the Sino-Tibetan borderland.
From the Cornell University Press website:
Employing previously inaccessible local archives as well as other rare primary sources, he demonstrates that the Communist Party's goal in 1950s Amdo was not just state-building, but also nation-building. Such an objective required the construction of narratives and policies capable of convincing Tibetans of their membership in a wider political community.
However, as Weiner shows, early efforts to "gradually" and "organically" transform a vast multiethnic empire into a singular nation-state lost out to a revolutionary impatience, demanding more immediate paths to national integration and socialist transformation. This led in 1958 to communization, then large-scale rebellion and its brutal pacification. Rather than a voluntary union, Amdo was integrated through the widespread, often indiscriminate use of violence, a violence that lingers in the living memory of Amdo Tibetans and others.
Order on Amazon here: https://amzn.to/2Q8oXcP
"Forbidden Memory: Tibet during the Cultural Revolution" By Tsering Woeser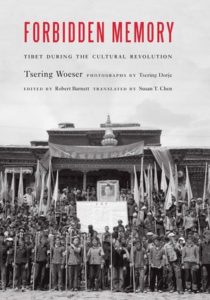 Published by Potomac Books in April 2020, "Forbidden Memory: Tibet during the Cultural Revolution" is the long-awaited English translation of the book by Tsering Woeser which features photographs taken by her late father.
From the Potomac Books website:
When Red Guards arrived in Tibet in 1966, intent on creating a classless society, they unleashed a decade of revolutionary violence, political rallies, and factional warfare marked by the ransacking of temples, the destruction of religious artifacts, the burning of books, and the public humiliation of Tibet's remaining lamas and scholars. Within Tibet, discussion of those events has long been banned, and no visual records of this history were known to have survived.
In Forbidden Memory the leading Tibetan writer Tsering Woeser presents three hundred previously unseen photographs taken by her father, then an officer in the People's Liberation Army, that show for the first time the frenzy and violence of the Cultural Revolution in Tibet. Found only after his death, Woeser's annotations and reflections on the photographs, edited and introduced by the Tibet historian Robert Barnett, are based on scores of interviews she conducted privately in Tibet with survivors. Her book explores the motives and thinking of those who participated in the extraordinary rituals of public degradation and destruction that took place, carried out by Tibetans as much as Chinese on the former leaders of their culture.
Heartbreaking and revelatory, Forbidden Memory offers a personal, literary discussion of the nature of memory, violence, and responsibility, while giving insight into the condition of a people whose violently truncated history they are still unable to discuss today.
Order on Amazon here: https://amzn.to/304e0hp
To the End of Revolution: The Chinese Communist Party and Tibet, 1949–1959 By Xiaoyuan Liu
Published in July 2020 by Columbia University Press, To the End of Revolution by Xiaoyuan Liu draws on unprecedented access to the archives of the Chinese Communist Party to offer a groundbreaking account of Beijing's evolving Tibet policy during the critical first decade of the People's Republic.
From the Columbia University Press website:
Liu details Beijing's overarching strategy toward Tibet, the last frontier for the Communist revolution to reach. He analyzes how China's new leaders drew on Qing and Nationalist legacies as they attempted to resolve a problem inherited from their predecessors. Despite acknowledging that religion, ethnicity, and geography made Tibet distinct, Beijing nevertheless forged ahead, zealously implementing socialist revolution while vigilantly guarding against real and perceived enemies. Seeking to wait out local opposition before choosing to ruthlessly crush Tibetan resistance in the late 1950s, Beijing eventually incorporated Tibet into its sociopolitical system. The international and domestic ramifications, however, are felt to this day.
Liu offers new insight into the Chinese Communist Party's relations with the Dalai Lama, ethnic revolts across the vast Tibetan plateau, and the suppression of the Lhasa Rebellion in 1959. Placing Beijing's approach to Tibet in the contexts of the Communist Party's treatment of ethnic minorities and China's broader domestic and foreign policies in the early Cold War, To the End of Revolution is the most detailed account to date of Chinese thinking and acting on Tibet during the 1950s.
Order on Amazon here: https://amzn.to/2DkyJWh
"Spacious Minds: Trauma and Resilience in Tibetan Buddhism" By Sara E. Lewis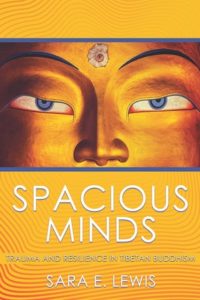 Published in February 2020 by Cornell University Press, "Spacious Minds: Trauma and Resilience in Tibetan Buddhism" by Sara E. Lewis argues that resilience is not a mere absence of suffering.
From the Cornell University Press website:
Sara E. Lewis's research reveals how those who cope most gracefully may indeed experience deep pain and loss. Looking at the Tibetan diaspora, she challenges perspectives that liken resilience to the hardiness of physical materials, suggesting people should "bounce back" from adversity. More broadly, this ethnography calls into question the tendency to use trauma as an organizing principle for all studies of conflict where suffering is understood as an individual problem rooted in psychiatric illness.
Beyond simply articulating the ways that Tibetan categories of distress are different from biomedical ones, Spacious Minds shows how Tibetan Buddhism frames new possibilities for understanding resilience.
Order on Amazon here: https://amzn.to/38FnNhE
"Dogs of TCV: A Collection of Stories" By Tenzin Tseyang Gonsar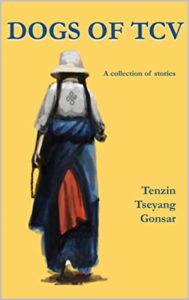 Published independently in May 2020, "Dogs of TCV: A Collection of Stories" is a collection of Tibetan contemporary fiction stories.
From the Amazon description:
Tibetan Children's Village school, known simply as TCV, is the largest boarding school of Tibetans residing in India, located in Dharamsala. The book has its roots emerging from TCV and traces a path into adult life common to many young Tibetans in diaspora – traversing issues of emotions, identity, discovery, and realizations. The stories of the book depict contemporary Tibetan diaspora life; from an endearing straight forward love story of the decades past to complicated issues of the generation next in terms of endearment; from dark memories of boarding school life to fond recollections of whimsical events in the same setting; and is overwhelmed by the basic universal nostalgia of that one place, that one person, and that one time we all left behind – somewhere in our memory.
Order on Amazon here: https://amzn.to/3ffUqFg
"The Hotel" By Tenzing Dakpa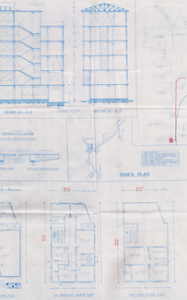 Published by Steidl in March 2020, "The Hotel" is a photo project comprising 96 pages and 45 images by Tenzing Dakpa.
From the Steidl website:
The hotel in this book is both real and metaphorical, an actual establishment run by Tenzing Dakpa's parents in Sikkim, Northeast India, and a prism through which he revisits his family history and place within it. Dakpa's photos reveal the physical spaces of the hotel, its guest rooms, dining room, the family's cat on a flight of stairs; as well as signs of daily working life there: sheets hanging out to dry, clipping plants in the garden, his parents engaged in various tasks. For the hotel is both public and private, a business and a home: a transient place for guests who come and go and a residence that holds the memories of its owners and projects their hopes.
As the only member of his family not involved in running the hotel, Dakpa's photos allow him to negotiate his migration and detachment from it, while intensely exploring his family relationships. In Dakpa's words, one's sense of self is inseparable from the places we create, both physically and in our minds: "The nature of our official identity and place on paper is adopted and the one which is in our memory is fragmented, revealed only in places we once remember." The Hotel is the winner of the Singapore International Photography Festival Photobook Award 2018.
Order via Steidl Verlag here: https://steidl.de/Books/The-Hotel-2432363847.html
"The Seed of Compassion: Lessons from the Life and Teachings of His Holiness the Dalai Lama" By His Holiness the Dalai Lama and Illustrated by Bao Luu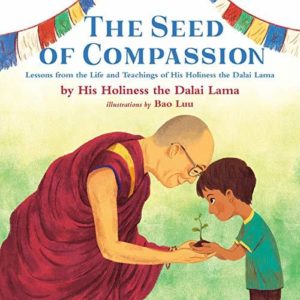 Published by Kokila in March 2020, The Seed of Compassion is the first publication by His Holiness the Dalai Lama to directly address children, sharing lessons of peace and compassion as told through stories of his own childhood.
From the Penguin Random House website:
One of today's most inspiring world leaders was once an ordinary child named Lhamo Thondup. In a small village in Tibet, his mother was his first great teacher of compassion. In everyday moments from his childhood, young readers begin to see that important lessons are all around us, and that they, too, can grow to truly understand them.
With simple, powerful text, the Dalai Lama shares the universalist teachings of treating one another with compassion. In an increasingly confusing world, The Seed of Compassion offers guidance and encouragement on how we all might bring more kindness to it.
Order on Amazon here: https://amzn.to/3dn4zOz
"Mapping the Great Game: Explorers, Spies and Maps in 19th-century Asia" By Riaz Dean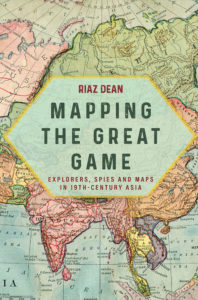 Published by Penguin India in November 2019, "Mapping the Great Game: Explorers, Spies and Maps in 19th-century Asia" by Riaz Dean looks at maps during the time of the Great Game played out between Great Britain and Imperial Russia in the 19th century.
From the Penguin India website:
The Great Game raged through the wilds of Central Asia during the nineteenth century, as Imperial Russia and Great Britain jostled for power. Tsarist armies gobbled up large tracts of Turkestan, advancing inexorably towards their ultimate prize, India. These rivals understood well that the first need of an army in a strange land is a reliable map, prompting desperate efforts to explore and chart out uncharted regions. Two distinct groups would rise to this challenge: a band of army officers, who would become the classic Great Game players; and an obscure group of natives employed by the Survey of India, known as the Pundits.
While 'the game' played out, a self-educated cartographer named William Lambton began mapping the Great Arc, attempting to measure the actual shape of the Indian subcontinent. It was completed four decades later by a fellow officer working for the Survey of India, George Everest, who would have a special mountain named in his honour. The Great Arc would then lauded as 'one of the most stupendous works in the whole history of science'. Meanwhile, the Pundits, travelling entirely on foot and with meagre resources, would be among the first to enter Tibet and reveal the mysteries of its forbidden capital, Lhasa.
Featuring forgotten, enthralling episodes of derring-do combined, and of the most sincere efforts to map India's boundaries, Mapping the Great Game is the thrilling story of espionage and cartography which shrouded the Great Game and helped map a large part of Asia as we know it today.
Order on Amazon: https://amzn.to/3flMMco
"Mapping Amdo: Dynamics of Power" By Ute Wallenboeck, Bianca Horlemann, and Jarmila Ptáčková (eds.)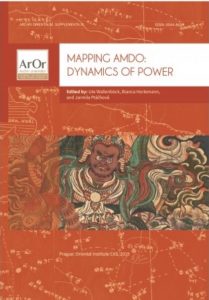 The follow up to 2017's "Mapping Amdo: Dynamics of Change" was published by Prague Oriental Institute in 2019.
From the publication website:
The second volume of the Mapping Amdo Series continues to aim to channel the research on the multiethnic and multicultural region of Amdo, which, positioned at the crossroads of the Tibetan, Mongol, and Chinese cultural and political spheres of influence, has been, and still is, of major strategic importance. Throughout the history of Amdo, representatives of both the secular and the religious communities have engaged in power struggles within their own communities as well as in confrontation with each other. Apart from military or spiritual power, this volume also discusses economic, cultural, and sociopolitical aspects of power as executed by various players throughout Amdo history.
Order online here: http://shop.orient.cas.cz/index.php?id_product=27&controller=product&id_lang=4
"Knowledge and Context in Tibetan Medicine" By William A. McGrath (Ed.)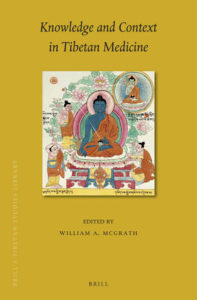 Published by Brill in 2019, "Knowledge and Context in Tibetan Medicine", edited by William A. McGrath, is a collection of ten essays in which a team of international scholars describe and interpret Tibetan medical knowledge.
From the Brill website:
With subjects ranging from the relationship between Tibetan and Greco-Arab conceptions of the bodily humors, to the rebranding of Tibetan precious pills for cross-cultural consumption in the People's Republic of China, each chapter explores representations and transformations of medical concepts across different historical, cultural, and/or intellectual contexts. Taken together this volume offers new perspectives on both well-known Tibetan medical texts and previously unstudied sources, blazing new trails and expanding the scope of the academic study of Tibetan medicine.
Contributors include: Henk W.A. Blezer, Yang Ga, Tony Chui, Katharina Sabernig, Tawni Tidwell, Tsering Samdrup, Carmen Simioli, William A. McGrath, Susannah Deane and Barbara Gerke.
Order on Amazon here: https://amzn.to/2ZdPLOy
"Sources of Mongolian Buddhism" By Vesna A. Wallace (Ed.)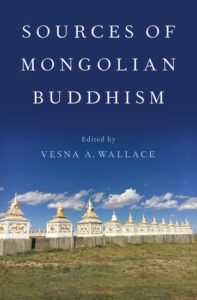 Published in March 2020 by Oxford University Press, "Sources of Mongolian Buddhism" by Vesna A. Wallace introduces a fresh approach to understanding Tibeto-Mongolian Buddhism through primary sources.
From the Oxford University Press website:
Despite Mongolia's centrality to East Asian history and culture, Mongols themselves have often been seen as passive subjects on the edge of the Qing formation or as obedient followers of so-called "Tibetan Buddhism," peripheral to major literary, religious, and political developments. But in fact Mongolian Buddhists produced multi-lingual and genre-bending scholastic and ritual works that profoundly shaped historical consciousness, community identification, religious knowledge, and practices in Mongolian lands and beyond. In Sources of Mongolian Buddhism, a team of leading Mongolian scholars and authors have compiled a collection of original Mongolian Buddhist works—including ritual texts, poetic prayers and eulogies, legends, inscriptions, and poems—for the first time in any European language.
Order on Amazon here: https://amzn.to/3iWvRj1
"The Politics of Language Contact in the Himalaya" By Selma K. Sonntag and Mark Turin (eds.)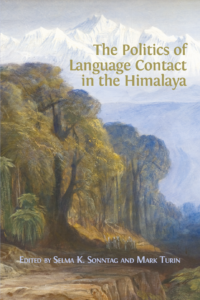 Published by Open Book Publishers, Cambridge, UK, in 2019, The Politics of Language Contact in the Himalaya brings together case studies from salient areas of the Himalayan region to explore the politics of language contact.
From the website description:
Edited by respected scholars in the field, the collection comprises five new research contributions by established and early-career researchers who have been significantly engaged in the Himalayan region. Grounded in a commitment to theoretically informed area studies, and covering Tibet (China), Assam (India), and Nepal, each case study is situated within contemporary debates in sociolinguistics, political science, and language policy and planning. Bridging disciplines and transcending nation-states, the volume offers a unique contribution to the study of language contact and its political implications.
The Politics of Language Contact in the Himalaya is essential reading for researchers in the fields of language policy and planning, applied linguistics, and language and literary education. The detailed introduction and concluding commentary make the collection accessible to all social scientists concerned with questions of language, and the volume as a whole will be of interest to scholars in anthropology, sociolinguistics, political science and Asian studies.
The publication is open access and available for free as a PDF. It can also be ordered on Amazon here: https://amzn.to/2W5uDYQ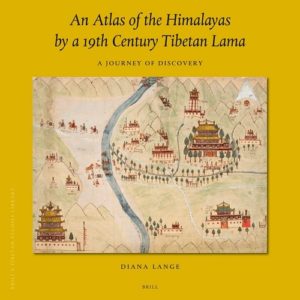 An Atlas of the Himalayas by a 19th Century Tibetan Lama, A Journey of Discovery" By Diana Lange
Published by Brill's Tibetan Studies Library in July 2020, "An Atlas of the Himalayas by a 19th Century Tibetan Lama, A Journey of Discovery" by Diana Lange is a spectacular illustrated ethnographic atlas and a unique compendium of knowledge concerning the mid-19th century Tibetan world, as well as a remarkable account of an academic journey of discovery.
From the Brill website:
Diana Lange's patient investigations have, in this wonderful piece of detective work, solved the mysteries of six extraordinary panoramic maps of routes across Tibet and the Himalayas, clearly hand-drawn in the late 1850s by a local artist, known as the British Library's Wise Collection. Diana Lange now reveals not only the previously unknown identity of the Scottish colonial official who commissioned the maps from a Tibetan Buddhist lama, but also the story of how the Wise Collection came to be in the British Library.
It will entertain and inform anyone with an interest in this fascinating region. This large format book is lavishly illustrated in colour and includes four separate large foldout maps.
Order on Amazon here: https://amzn.to/3iXygts
"Buddha in the Marketplace: The Commodification of Buddhist Objects in Tibet" By Alex John Catanese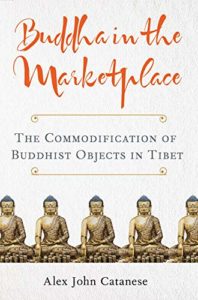 Published in January 2020 by University of Virginia Press, "Buddha in the Marketplace" by Alex John Catanese investigates the practice of selling Buddhist objects.
From the University of Virginia Press website:
Classical Tibetan Buddhist scriptures forbid the selling of Buddhist objects, and yet there is today a thriving market for Buddhist statues, paintings, and texts. In Buddha in the Marketplace, Alex John Catanese investigates this practice, which continues to be viewed as a form of "wrong livelihood" by modern Tibetan Buddhist scholars. Drawing on textual and historical sources, as well as ethnographic research conducted in the region of Amdo, Tibet, Catanese follows the trajectory of Buddhist objects from their status as noncommodities prior to the Cultural Revolution to their emergence as commodities on the open market in the modern period. The book examines why Tibetans have more recently begun to sell such objects for their personal livelihoods when their religious tradition condemns such business activities in the strongest possible terms. Addressing the various societal and religious ramifications of these commercial practices, Catanese illustrates how such activity is leading to significant cultural and economic changes, transforming the "moral economy" associated with Buddhist objects, and contributing to a reinterpretation of Tibetan Buddhist identity.
"An Officer and His Holiness: How the Dalai Lama Crossed into India" By Rani Singh
Published by EBury Press in early 2020, "An Officer and His Holiness" is a personal account by Rani Singh of the Dalai Lama's escape to India in 1959, and includes rare photos.
From the book description:
In 1959, the Dalai Lama escaped from Tibet to India, where he was granted refuge. To track his position and escort him to safety was a carefully calibrated operation that few know about.
This book tells the story of how an Indian officer in the North East Frontier Agency (NEFA) at the time, successfully managed with limited resources, against a treacherous terrain and many external threats. The officer kept careful diary entries of the time, which have been reproduced for the first time in this book. His niece and renowned journalist, Rani Singh, painstakingly documents what happened between the Dalai Lama and her uncle through extensive research, travel and interviews with the Dalai Lama, his brother Tenzin Choegyal and the Indian officer. Her own experience of retracing the officer s journey also provides a comprehensive overview of the situation today. Rare pictures and valuable inputs from experts bring alive this thrilling operation that forever changed relations among India, China and Tibet.
Order on Amazon here: https://amzn.to/2WbKF39
"The Dalai Lama" By Alexander Norman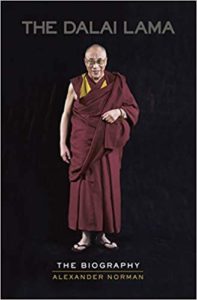 The Dalai Lama's message of peace and compassion resonates with people of all faiths and none. Yet, for all his worldwide fame, he remains personally elusive. Now, Alexander Norman, acclaimed Oxford-trained scholar of the history of Tibet, delivers the definitive biography―unique, multi-layered, and at times even shocking.
"The Dalai Lama" illuminates an astonishing odyssey from isolated Tibetan village to worldwide standing as spiritual and political leader of one of the world's most profound and complex cultural traditions. Norman reveals that, while the Dalai Lama has never been comfortable with his political position, he has been a canny player―at one time CIA-backed―who has manoeuvred amidst pervasive violence, including placing himself at the centre of a dangerous Buddhist schism. Yet even more surprising than the political, Norman convinces, is the Dalai Lama's astonishing spiritual practice, rooted in magic, vision, and prophecy―details of which are illuminated in this book for the first time.
Order on Amazon here: https://amzn.to/2Onp5o6