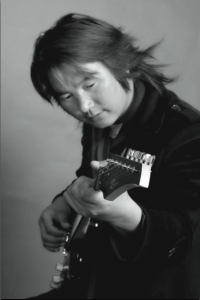 High Peaks Pure Earth is pleased to read the news reported by Radio Free Asia on February 8, 2011, that Tibetan singer Tashi Dhondup has been released from prison. Readers may remember the videos we posted last year from his album "Torture Without Trace".

On February 7, 2011, a friend of Tashi Dhondup's living abroad posted information on the Tibetan language website Khabdha on the release of Tashi Dhondup. The title of their post is "Good News" and they write they learned of the news via a phone call. Radio Free Asia's report quotes a relative of Tashi Dhondup's living in Tibet as saying:
He arrived safely at his hometown in Yulgan [in Chinese, Henan] county on the same day at around 7:00 p.m., the relative said.  On the way, he passed through Tsekhog [in Chinese, Zeku] county, where he was well received by the locals with scarves and greetings. […] His family, fans, and friends gave him a warm welcome on his arrival at his home county in Malho prefecture.
Yeshe Norbu, the wish-fulfilling gem
Don't live in exile, please come home
The faithful people of the Land of Snows
Are waiting near your golden throne
Panchen Lama, the limitless and illuminated one
Don't be in the prison, please come out
The faithful people of the Land of Snows
Are waiting for you with folded hands
Jigme Phuntsok, the great learned one
Like a bright star, please rise again
The faithful people of the Land of Snows
Are waiting for you with khatas in their hands