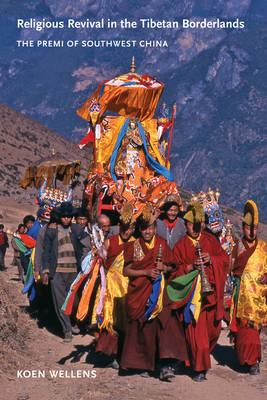 Published by University of Washington Press in April 2011, "Religious Revival in the Tibetan Borderlands: The Premi of Southwest China" by Koen Wellens is the first full-length study of the Premi in a language other than Chinese.
From the University of Washington Press website:
Revival of religious practices of all sorts in China, after decades of systematic government suppression, is a topic of considerable interest to scholars in disciplines ranging from religious studies to anthropology to political science. This book examines contemporary religious practices among the Premi people of the Sichuan-Yunnan-Tibet area, a group of about 60,000 who speak a language belonging to the Qiang branch of Tibeto-Burman. Koen Wellens's ethnographic research in two Premi communities on opposite sides of the border, and his analysis of available historical documents, find multiple advocates and rationales for the revival of both formal Tibetan Buddhism and the indigenous Premi practices centered on ritual specialists called anji.
Wellens argues that the variety in the shape the revitalization process takes-as it affects Premi on the Sichuan side of the border and their counterparts on the Yunnan side-can only be understood in a local cultural context. This full-length study of the Premi, the first in a language other than Chinese, makes a valuable contribution to our ethnographic knowledge of Southwest China, as well as to our understanding of contemporary Chinese religious and cultural politics.
Koen Wellens is a researcher in the China Program of the Norwegian Centre for Human Rights at the University of Oslo.