High Peaks Pure Earth readers may recall a blogpost called "These Kinds of People Should Stay Away From Us!" that was written by a feisty female blogger called Namtso and posted on her blog on November 14, 2010. The blogpost was one of two that made up our piece titled "Fish Speaking Back to Ichthyologists: Two Blogposts on Chinese Tourists in Tibet" that we posted on November 26, 2010.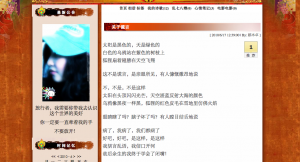 This poem by Namtso called "On Lies" was posted on her blog on June 17, 2010. Namtso has a unique writing style and her blog is named after the Bhutanese film "Travellers and Magicians".


"On Lies"
The sun is black, the sky is green
The white crow stands on the purple tree branch
And the fox flaps its wings in the heavens
This is not a lie, I saw it with my own eyes, someone says impassionetly.
No, it's not, it's not like that
The sun shines brightly overhead and the ocean is reflected deep blue in the sky
The dark crow is black as night and the fox's red coat is like a flame against the snow
Are your eyes blind? Has your brain gone faulty? someone says dumbfoundedly.
Sick, I'm sick, we're all sick
Okay, okay, you're right, you're right
I was spouting rubbish, I was shooting my mouth off
In the aftermath I've learned to keep my trap shut!