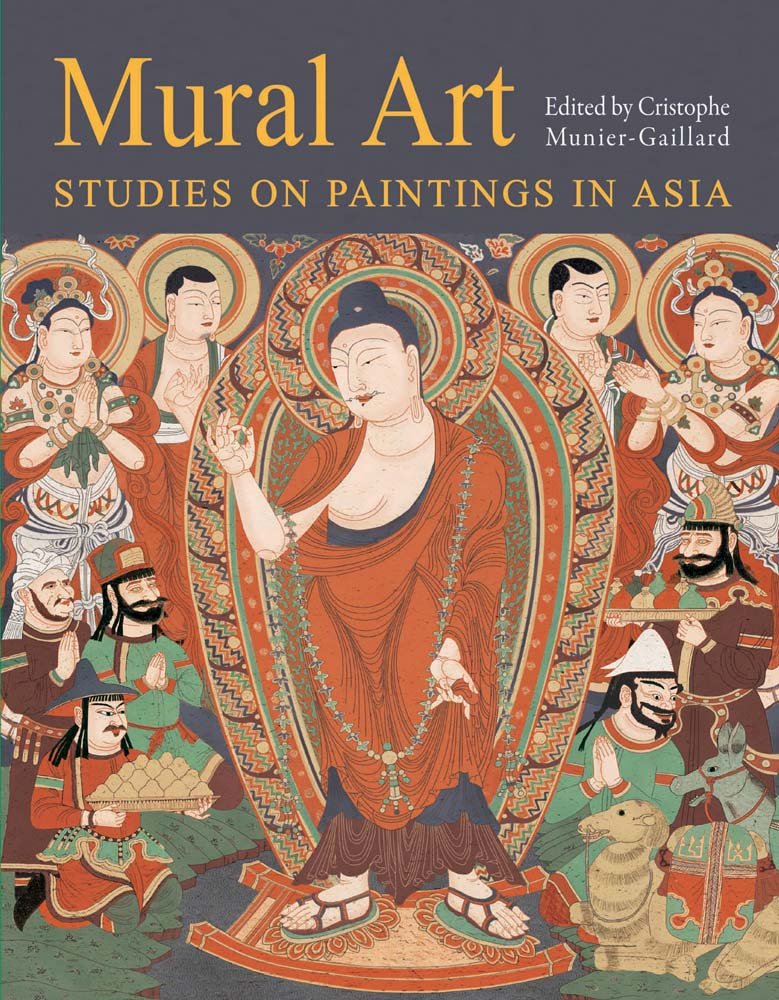 Published by River Books in September 2018, "Mural Art – Studies on Paintings in Asia" is a series of 10 articles by the best scholars on mural art as it survives in Afghanistan, Xinjiang, Tibet, Myanmar, Thailand and Mongolia – from the 5th to the 18th century.
From the River Books website:
The articles investigate diverse subjects – preservation, digital reconstruction of lost murals, redating through the study of regional influences, iconography, style, translation and edition of captioned murals. This important publication presents new information brought to bear upon challenging perspectives, based on the latest findings.
The volume publishes hitherto unknown murals extant in Myanmar, Thailand and Mongolia, others recently rediscovered and endangered (in Tibet) or destroyed and vandalised (in Afghanistan and Xinjiang). This unique publication on the mural art of Asia also provides precious testimony recovering a fragile and inspiring heritage.

Order on Amazon here:
https://amzn.to/2QXfSGg