High Peaks Pure Earth presents an English translation of an article originally published by the WeChat channel Melong Art on June 1, 2020. The article presents an overview of Tibet in the Western imagination in comics, fiction and games which was also the subject of a major exhibition at The Rubin Museum in New York in 2011.
The American media and entertainment conglomerate The Walt Disney Company is currently under fire for filming parts of the live-action "Mulan" in East Turkestan. In October 1998, Disney CEO Michael Eisner met with Premier Zhu Rongji in Beijing and apologised for making "Kundun". Instead of pandering to China, maybe Disney should be proud of their long association with Tibet, after all they've been sending Mickey Mouse, Pluto and Donald Duck there since the 1950s!
Enjoy the journey through Western comics, fiction and games that Melong Art takes us on below. If you also love seeing Tibet in pop culture, we recommend following the Instagram account PopTibet.
Mickey Mouse, Batman and the Green Lama:
Tibet in the World of Western Comics, Fiction and Games
June 1, 2020 by Melong Art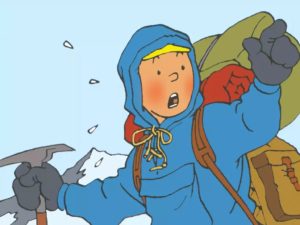 In 2011, at the Rubin Museum of Art in New York an exhibition titled "Hero, Villain, Yeti – Tibet in Comics" was inaugurated. The exhibition preface posed the following question: What do Mickey Mouse, Buddha and Tomb Raider have in common?
The answer is Tibet. Their stories are more or less all related to Tibet.
Starting from the middle of the last century, Tibet became a frequently seen subject in western comics and fiction. And the snippets of Tibetan elements that appear in these stories are all strikingly similar, in a nutshell: "this exotic world where the yeti runs amuck is full of merciful and wise lamas, full of mysterious black magic." 
Indeed, snowy mountains, yetis, lamas, magic, these are the keywords that can summarise the Tibetan image portrayed in modern Western cartoons, comics and games.  
…
Let's begin with the story of Mickey Mouse.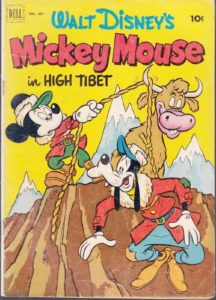 In 1952, Mickey Mouse and his friend Pluto embarked upon their adventurous journey to Tibet. On the cover, apart from the high snowy mountain, a smiling yak also catches once eye. 
20 years later, in 1974, Mickey Mouse's best friend Donald Duck also went to Tibet. But unlike Mickey Mouse, Donald Duck went on his journey to find "the perfect calm." Fed up with rampant materialism, he decided to set out into the Himalayas, to a village called Xanadu where he looked for a master who could give him "calm."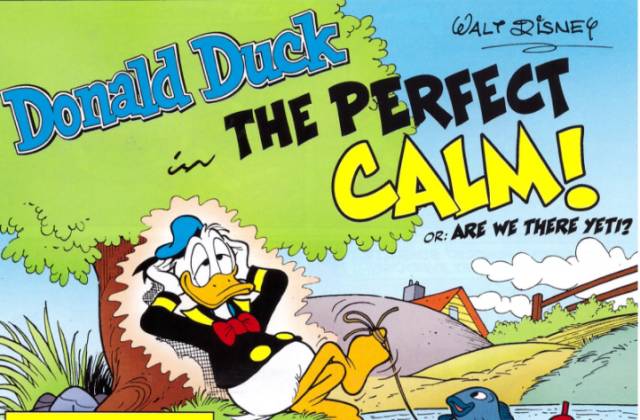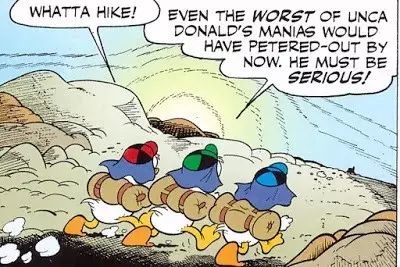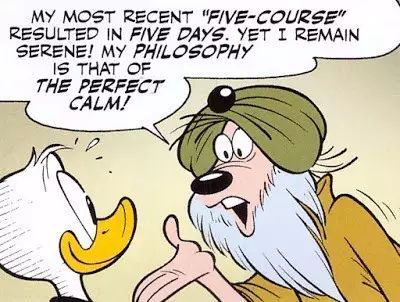 However, later on Donald Duck runs into yetis who may well prey on ducks…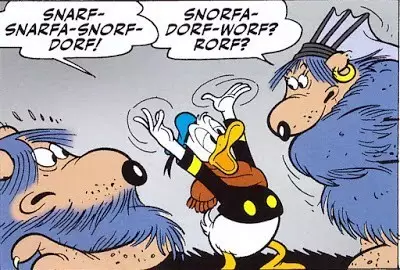 Far more vanguard than Donald Duck was Bugs Bunny who already went on a "Journey to Shangrila" in 1946.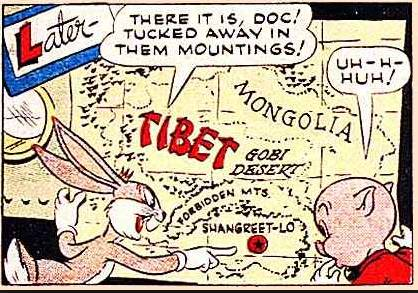 This story was published in 1946 in "Bugs Bunny's Dangerous Adventures."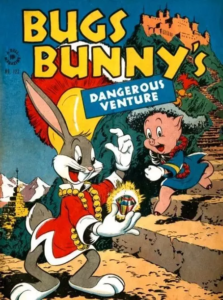 After looking at these cute little characters, let's now turn to superheroes and their manifestations in Tibet. 
In 1962, The Incredible Hulk took the first journey. His destination was Lhasa, where he would be drawn into a series of historical events. Eventually he became the hero of the local people.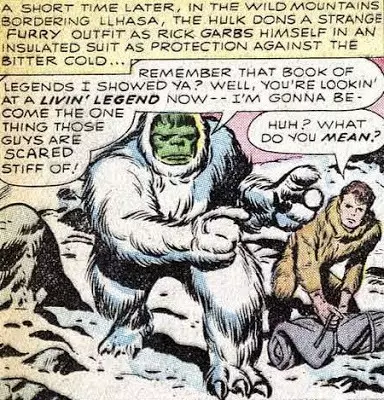 In 1967, Superman also went to Tibet to investigate an incident where someone allegedly witnessed superman. He ended up staying for five years. The picture below shows the cover of the story.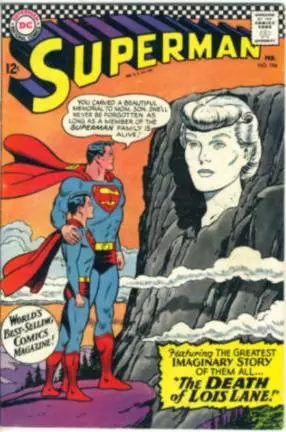 Let's also look at Batman. In the 1970s, Batman encountered a series of difficulties around the world, among other places also on the Tibetan Plateau.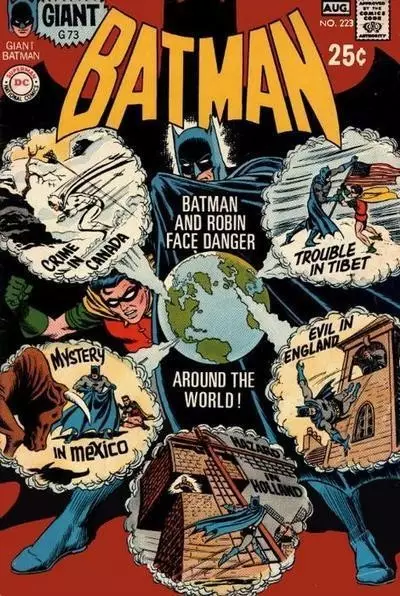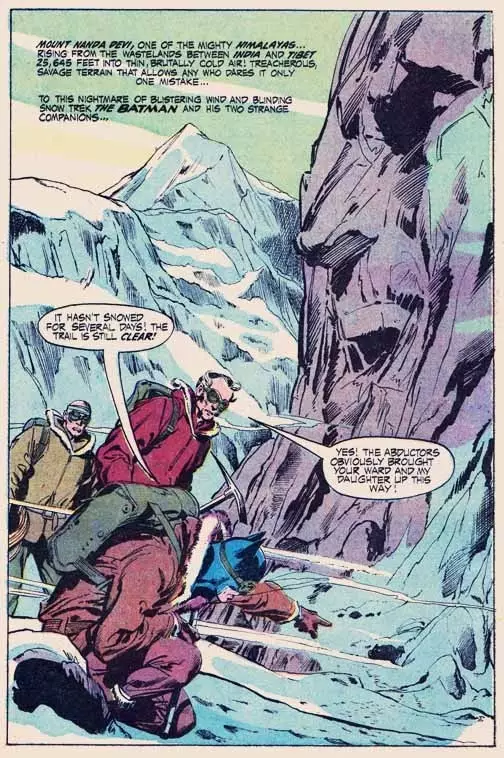 Batman not only followed the traces left by enemies on the snowy mountains, he also fought the enemy who evolved into the Himalayan Yeti.
However, the very first Tibetan-style superhero appeared in the 1940s, namely the legendary "Green Lama."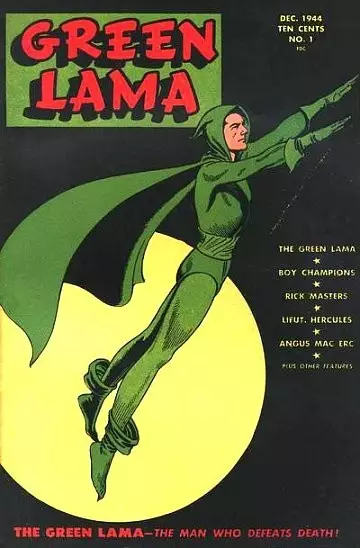 In this story, the main character, the Green Lama, was portrayed as a genuine lama, a genuine Buddhist. He used his various supernatural powers to defeat the enemy, uphold virtue and condemn evil. It is said that this image was inspired by the world's first (self-proclaimed) White Lama, Theos Bernard.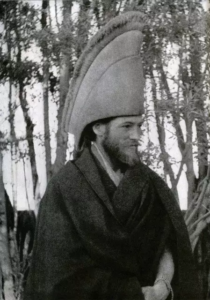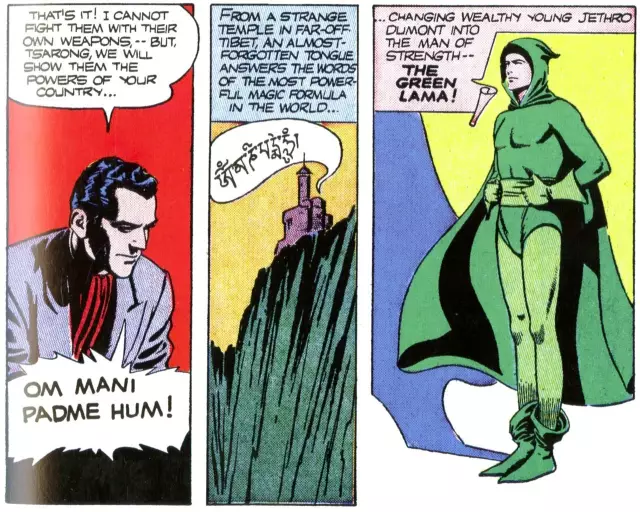 This Green Lama was a talented student called Jethro Dumont with degrees from Harvard, Oxford and Sorbonne. Later, he went to Tibet and studied at Drepung Monastery for ten years determined to become a qualified Lama. But in the process, he learnt all kinds of mysterious supernatural powers and became a qualified "Lama" superhero. 
At this point, I have to mention a sentence from Doctor Strange's supreme ancient master "Ancient One" who was born in Kamar-Taj, "a hidden land high in the Himalayas."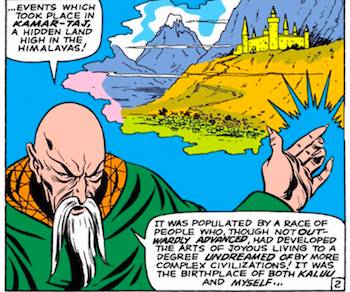 In the movie, the Ancient One is presented as an androgynous Celtic, played by Tilda Swinton. Many people thought that they should have restored the original character in the movie and that it should have been played by a Tibetan actor, even causing some major disputes.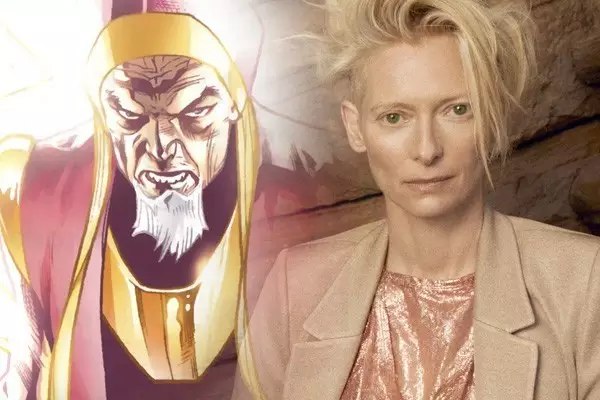 Let's now take a look at how Tomb Raider is related to Tibet. 
Tomb Raider was originally a third-person action-adventure game series produced by Core Design and released by Eidos Interactive in 1996. The design of the game focuses on solving puzzles, with various archaeological and expedition events as the background. Tibet is one of the locations.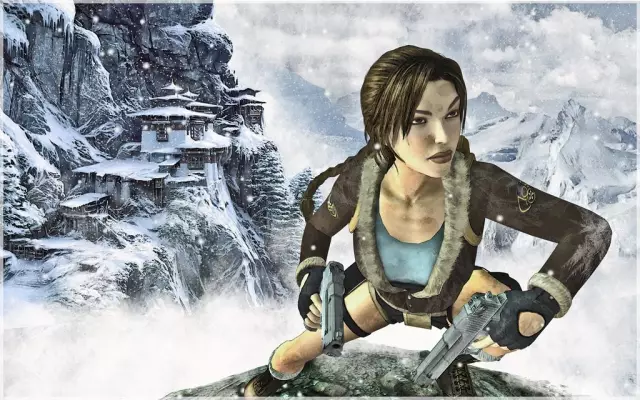 Where she met yetis. 
She even encountered the Barkhang Monk, a master of martial arts: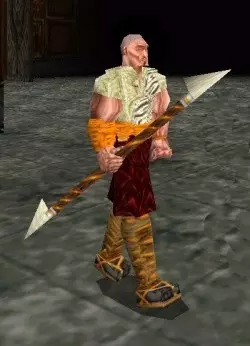 Last but not least, let's turn to "The Adventures of Tintin (in Tibet)" whose posters are found in all sizes in many tea houses and hostels.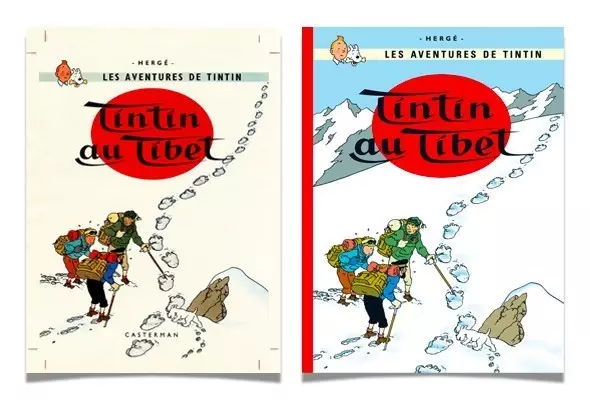 Tintin's trip to Tibet is initiated by a plane carrying his good friend crashing in the Himalayas; Tintin then sets out to find him. Yetis as well as Lamas with supernatural powers all become Tintin's allies in the story, helping him to eventually find his friend.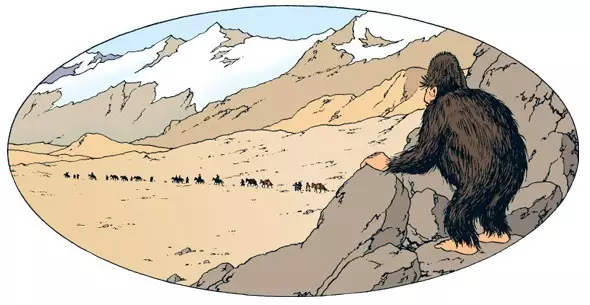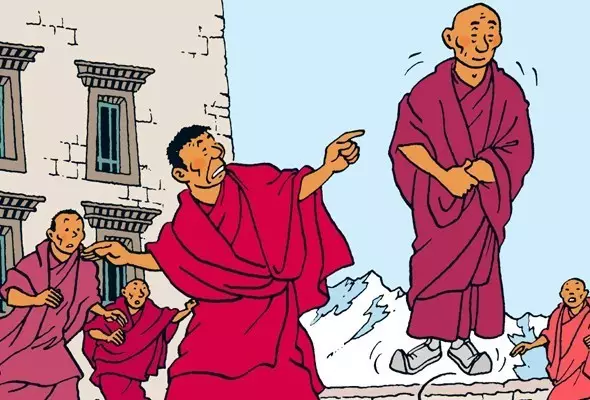 At this point, you will more or less understand the fascination with Tibet in Western comics and fiction that started in the 1950s; at first glance, the portrayals may look quite rich, but the image portrayed of Tibet is actually quite shallow and simple. Snowy mountains, yetis, lamas, supernatural powers; this is all that makes up western images of this part of the world. 
This kind of image of Tibet was formally established and spread in the 1933 bestseller "Lost Horizon," and its eponymous movie from 1937. The story's main character "finds inner peace, love and a sense of purpose in Shangri-La, whose inhabitants enjoy unheard-of longevity."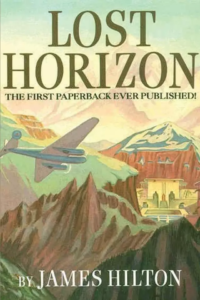 Before Edward Said's seminal work "Orientalism" from 1978, probably not many people knew how to exactly make sense of this kind of shallow, essentialistic form of "Othering."
However, even later, people continued singing "Snow mountains and green grass, beautiful Lama Temple;" up to the present, people are still, like Mickey Mouse, searching for danger; people are still, like Donald Duck, looking for the clam and they are still, like the "Green Lama," searching for the power of enlightenment.
…
Some of the content comes from: https://seaghkehoe.wordpress.com/2017/04/02/in-the-land-of-yetis-and-ageless-orientals-representations-of-tibet-in-western-comics/