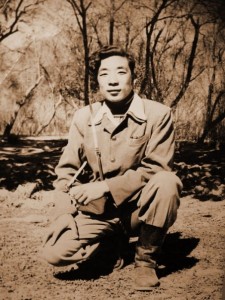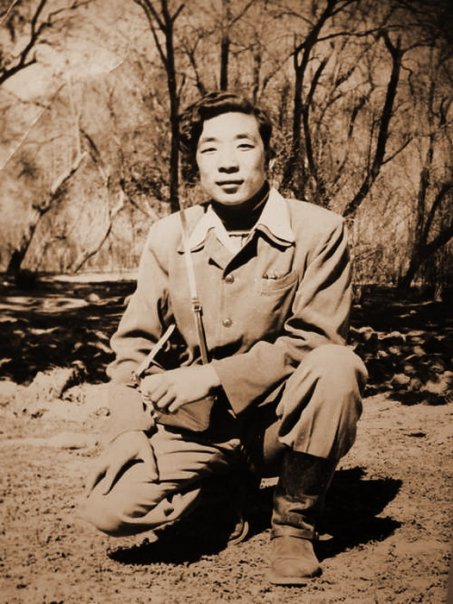 Photo of Tsering Dorje taken in Lhasa in 1959

On the 17th anniversary of his death, High Peaks Pure Earth is posting a poem written by Woeser in 1992 dedicated to her father Tsering Dorje.

Dergé
For my father
This scripture, also, vanished before sunrise on the Lesser Chill.
I plunged my face in my hands and wept.
How could the horse I'd prayed for time and again,
which Fate made mine,
Advance into the hidden temple
As seven bones picked clean?
Where shall a monk's robe floating in the air come down?
Where shall my father live his life again?
Three sticks of incense, a few burial-mounds…
O Dergé, my ancestral home, I wish it meant nothing!
Would that no road led there!
Aren't a myriad snowflakes another khata,
An early welcome for this soul
Beyond the paths of men,
Among ghostly deer and white lotus
The perfect liberation?
My brothers and sisters, grieving, lose all care for life.
But O my soul, this side of the great bourn
You might as well wear one?and?twenty rings
When you fall prostrate: a glitter of silver
To light the nether world.
Auspicious streamers waft the hope of better fortune
like a subtle fragrance.
In the next life, we shall know justice together.
The deep red village feels deserted.
A shattered echo brands a falling star
Upon my brow.
This woman whose once?tapering nails are broken,
−Eyes blur as phantoms crowd her mind−
Why is her grief so hard to tell?
Why should the cool tinkling of a bell stir up affections
from the past?
Yet I, I will ride home on the horse of my destiny
Scattering lungta by the fistful toward the sky!
December 25, 1992
Lhasa
Many thanks to Ragged Banner for this translation taken from the poetry volume "Tibet's True Heart".