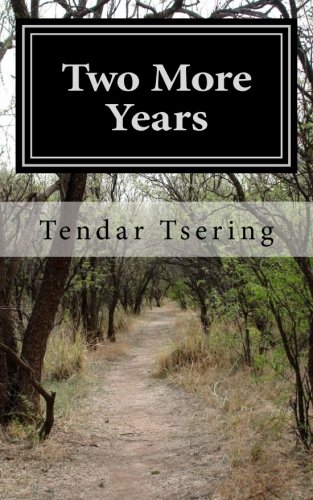 Published in November 2017, in "Two More Years", Tendar Tsering writes the story of his life. At the age of 12 he embarked on a difficult decision to leave his family in Tibet and cross the Himalayan mountains to study in India.
Below is an extract of a review of "Two More Years" on Tibet Sun, read the full review here: https://www.tibetsun.com/features/2017/11/20/whats-left-behind-review-of-two-more-years
Tendar was born in a village in northeast Tibet where no one had a clock or watch, and time was told by hearing a rooster's cry or looking at the shadow cast by a stick. Aged 12, his father, a monk, asked him if he wanted to go to India. The question came without warning. If his father had mentioned the plan before, he knew his son would tell his friends, and the family might be jailed by the Chinese police.
Within two hours, he was on his way to Lhasa, where he joined a party of around 40 other young Tibetans making the long, perilous trek to India. From Lhasa, they made their way to Shigatse, in U-Tsang Province, bordering Nepal, walking at night and sleeping during the day, hiding from other people for fear they might be spies, or might talk to spies. To enter Nepal meant crossing the mighty Himalayas. It was a journey not everyone would complete.
Two More Years is a moving page-turner. The sometimes awkward English never hampers its author's powers of description; rather, it heightens the reader's engagement and sympathy with him. There may be more polished accounts of what it requires, and what it means, to escape from Tibet, to make a life as an exile, but surely none more heartfelt.

Order "Two More Years" on Amazon here:
https://amzn.to/2BtfUeT