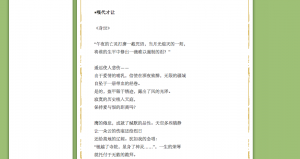 High Peaks Pure Earth has translated a poem by Gade Tsering that was written on March 22, 2012 and is titled "Life Experience". The poem was written as part of a poetry competition that has previously featured on High Peaks Pure Earth and made up our "Straying Far From Myself" series.
As introduced on the blogpost, the 73rd event of the Three Provinces of Tibet poetry group took place on March 22, 2012. The title "Life Experience" was given to the poets and they started to write at 22:30, finishing in one hour at 23:30. The resulting poems were published immediately on their TibetCul blog. Here is the translation of Gade Tsering's poem. To read more of Gade Tsering's poetry in English translation, follow this link: http://highpeakspureearth.com/tag/gade-tsering/
"Life Experience"
By Gade Tsering 
"The spirits of the dead are polishing imprecations at midnight, when the moonlight goes out,
Whose life is cultivated into endless tears?"
Distance makes us sad
Because of the suckling of love, the messenger got drunk at night, the limitless territory
Fell into a volume of scripture scrolls.
Indeed, armour was destroyed by rust, showing the lustre of wind.
Lonely history was implanted into heaven,
Shall we keep the distance between love and hate?
The eagle's tiredness, achieves its character of silence. May the sky be calmer
Give back the scar of a cloud to the burning sun
Give it back to the vast highland. Just like my chanting:
'Leapt over the monastery, and Gods appeared…', lifelong honour and shame
Is trusted with numerous prostrations.
Haggard flames lit up the face. Yellow prayer wheel,
Is like a tearful wild flower, covered by dark clouds for long. At the crack of dawn,
The old man with a decayed face said:
The sorrow of humankind was born here, look—
"The land of Tibet, is covered with the dye of the whole world…"
March 22, 2012, in Kanlho
This post is also available in: Chinese (Simplified)