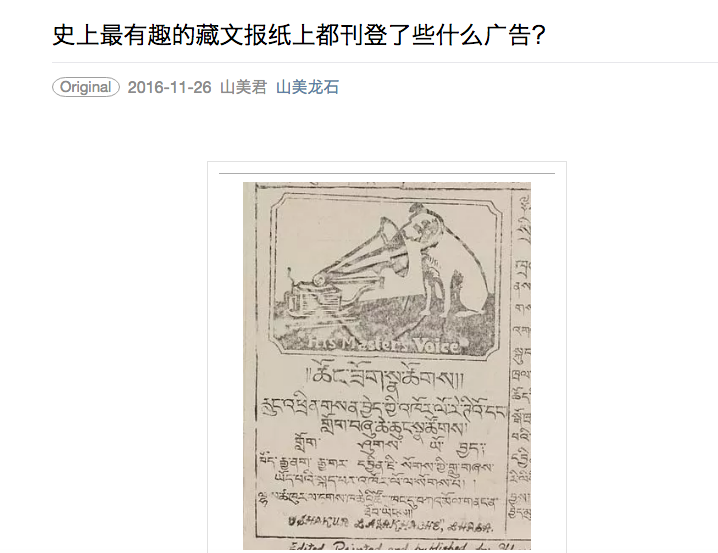 High Peaks Pure Earth has translated a post from the WeChat channel of Melong Art that looks at advertisements printed in the "Tibet Mirror", a newspaper that was published in Tibetan from Kalimpong, India, between 1925 and 1963. The post was first circulated on WeChat on November 26, 2011 and has had over 11,000 views to date.
The founder of the Tibet Mirror Press in Kalimpong was Dorje Tharchin, also known as "Tharchin Babu". Documents dedicated to the Tibet Mirror Press now form the Tharchin Collection at Columbia University Libraries.
According to the introduction to the Tharchin Collection, the The Tibet Mirror "chronicles the most dramatic social and political transformation in Tibet during a time when vernacular writing was relatively scarce and a Tibetan media practically non-existent. The paper also relayed information about World War II, the independence of India, and other global news to Tibetan readers in Lhasa, Gyantse, Kham, etc., and to traders and aristocrats who frequently traveled from Lhasa via the Chumbi Valley to Kalimpong, Darjeeling and Calcutta."
For those in New York, an exhibition has opened titled "Transcultural Tibet: Archival Sources at Columbia University," featuring archival and other material, including items from the Tharchin Collection. The exhibition is on display in the Starr Reading Room until June 1, 2017.
*Update March 4, 2017: Thank you to the reader who spotted the translation error saying the newspaper was printed starting from 1915. This has now been corrected to 1925.*
"What Advertisements Were in the Most Interesting Tibetan Language Newspaper in History?"
The Tibet Mirror, །།ཡུལ་ཕྱོགས་སོ་སོའི་གསར་འགྱུར་མེ་ལོང་, was a Tibetan newspaper published in Kalimpong, India, between 1925 and 1963. In this relatively short time-period of less than 40 years, the paper recorded the tumultuous times that Tibet and the world went through. It is of great interest to anyone studying the history, politics or economy of Tibet. Today, I would like to take a look at the advertisements that appeared in this newspaper.
So, how did they use Tibetan language in advertising and what kinds of interesting illustrations did they use…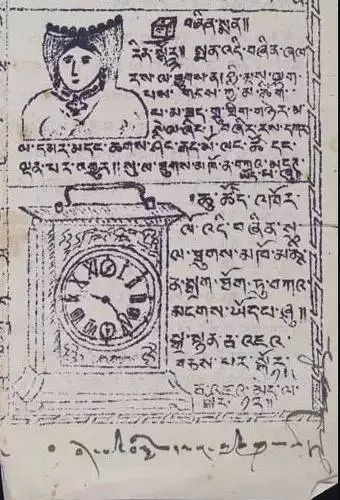 The top part shows an advert for a skincare product. The woman on the illustration, judging on her hairstyle and the amulet box (gawu) she is wearing, must have been the wife of an aristocrat or merchant. In the advert it says: "this product will not only protect you against the sun, wind and snow, it will also remove spots and wrinkles; your skin will be radiant and rejuvenated." I guess the young women at the time couldn't resist such sweet words…
The bottom part is an advert for clocks.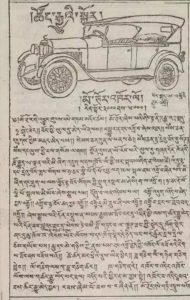 Car advert: This long advertisement text introduces the name and origin of the car, with particular emphasis on how its use will liberate livestock as the main means of transport; so it is a product "beneficial to all living beings". A commercial advert rises up to the level of religion and belief, really astonishing.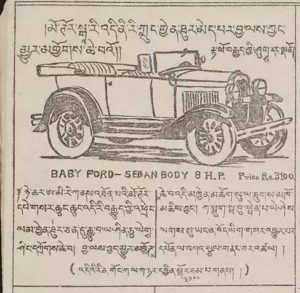 Ford: "America's most recently manufactured compact car suits all terrains and is as powerful as eight strong horses."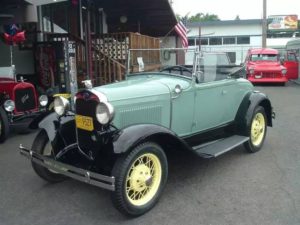 The image above is the mentioned model, the 1931 Ford Model-A Roadster. Downloaded from the internet.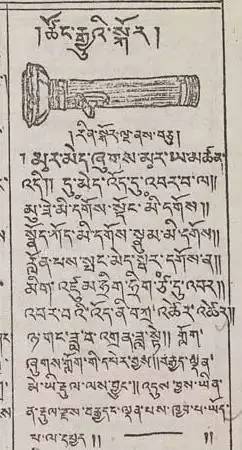 Torch: A magical lamp that does not need any oil; it produces light without smoke. It needs no fuel, no container and you don't need to worry about lighting it in damp places. "Magical" is the most frequently found term in these adverts.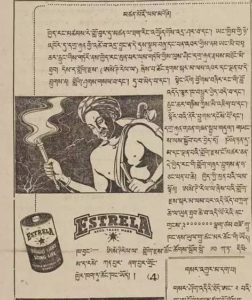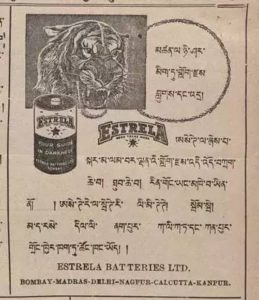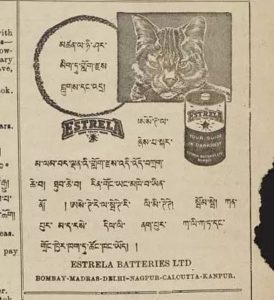 Battery for the torch: Estrela batteries are of good quality, long-lasting and affordable.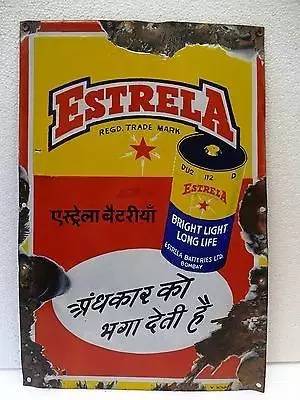 A colour photo of Estrela batteries downloaded from the internet.

An automatic fountain pen: A magical pen! No need for an ink bottle, no need for ink; the ink comes out automatically, really speeding up the process of writing.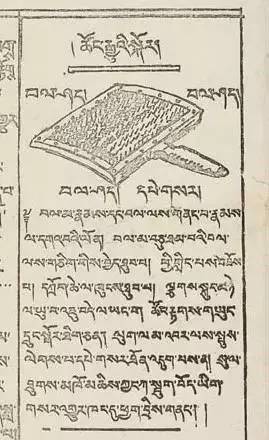 Wool Brush: Good news! We would like to inform you that using this new brush, one person can complete the work of ten people, produced abroad, of excellent quality…


Another wool brush advert, particularly stressing that consumers should "pay attention to the logo showing a Tibetan woman". I should add that if one was to use this logo today, it would not at all seem outdated.

Matches: Matches produced in Japan: high quantity, only very few defective items, easy to bring along…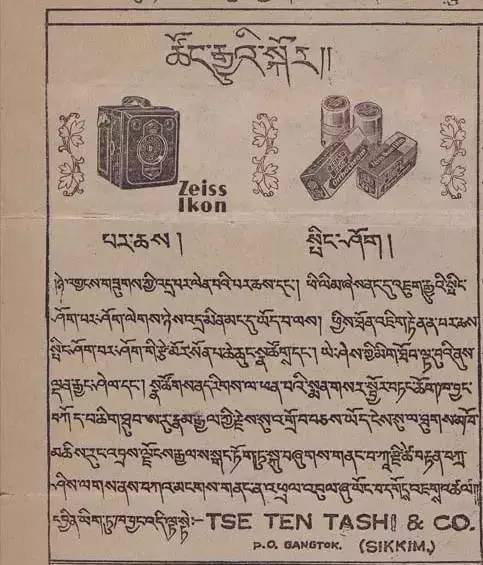 Camera & film roll: This advert introduces various cameras, film rolls, photo paper, binoculars etc. sold by a merchant called "Tse Ten Tashi & Co."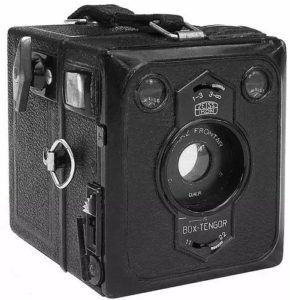 The above advert shows the Box Tengor series of Zeiss Ikon, which was launched in 1926 and stopped being produced in 1956. Downloaded from the internet.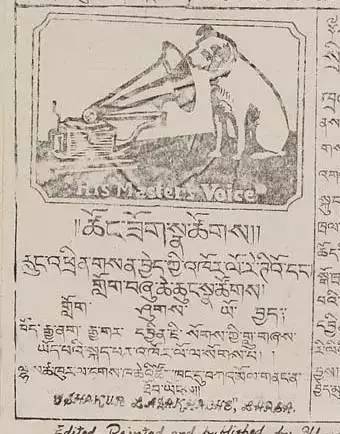 Gramophone: Selling radios, electric lights of various models as well as vinyl and record players from Tibet, China, India, UK etc.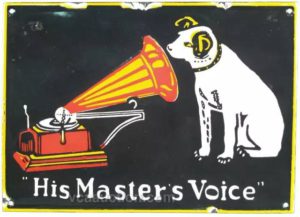 Above we see the logo of Britain's famous brand "His Master's Voice", downloaded from the internet.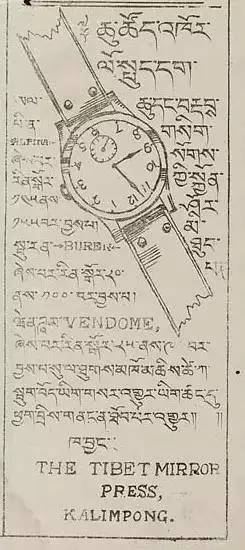 Wristwatch: Many different high-quality wristwatches; waterproof and prostration-proof.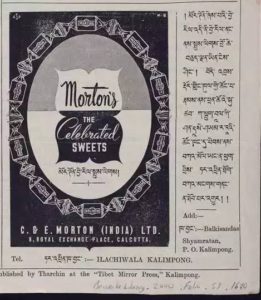 Candy: Morton candy, good, delicious, nutritious.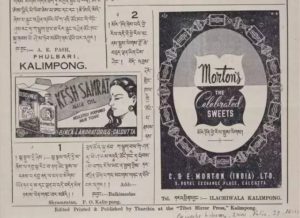 Hair Oil (above left-hand image): this fragrant hair oil does not only make your long hair jet black, soft and smooth, it can also cure headaches. Indeed, which Tibetan women did not have hair oil from Indian shops when they were young…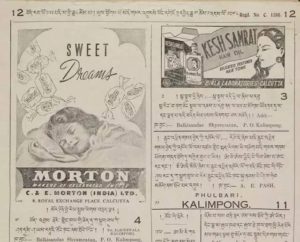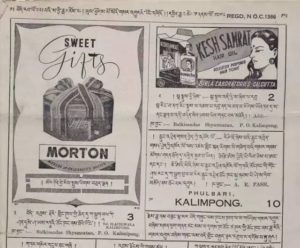 Adverts for candy and hair oil.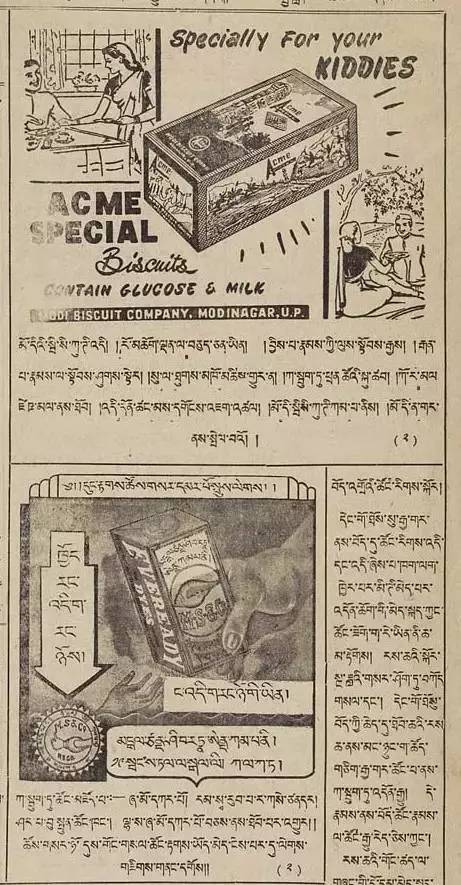 Biscuits (top): delicious, nutritious, good for the development of children and for the health of the elderly. Magical biscuits indeed…
Paint (bottom): Paint from Seasnail. Make sure it's paint from Seasnail.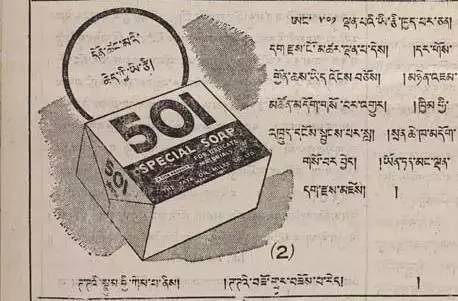 501 Soap.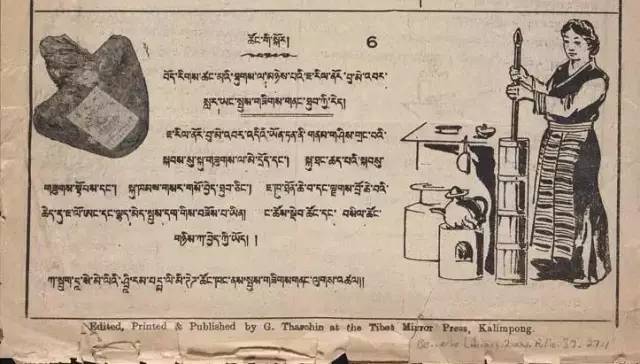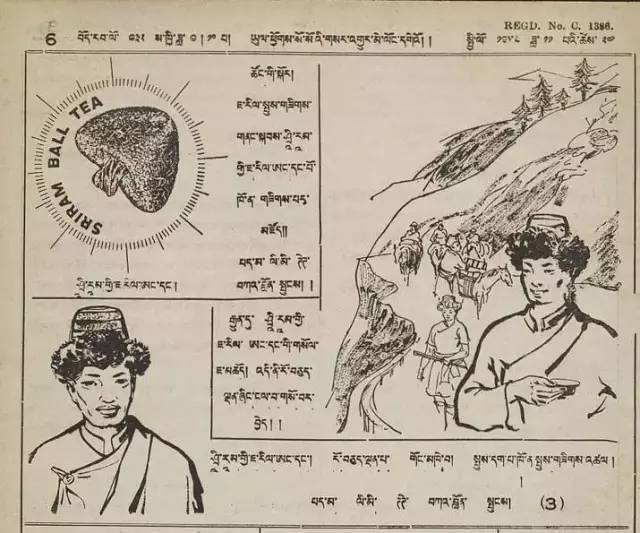 Finally, I would like to conclude with the following advert that is still intimately related to Tibetan people's lives today: SRIRAM Tea leaf balls, nutritious, first-class quality, refreshing…" At this point, I will go and offer a toast with a bowl of butter tea…
Of course, translating these Tibetan adverts will never convey the interesting and amusing details of the originals, so I ask those of you who read Tibetan to forgive my clumsy translation attempts and directly go to read the original 🙂
The material for this article comes from the "Tibet Mirror" project available in the Digital Collection of Columbia University Libraries: http://www.columbia.edu/cu/lweb/digital/collections/cul/texts/ldpd_6981643_000/index.html
This post is also available in: Chinese (Simplified)