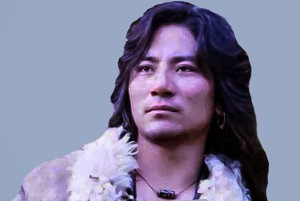 High Peaks Pure Earth has translated a blogpost by Woeser written on May 31, 2014 for the Tibetan service of Radio Free Asia and published on her blog on June 3, 2014.

In this post, Woeser writes about the Tibetan singer Gebey, from Amdo, who has been detained by authorities several times in recent years. Gebey released an album in early 2012 containing 11 songs with bold political messages.
As mentioned in this post, High Peaks Pure Earth has previously translated 4 songs by Gebey, "Victory to Tibet", "What We Have is Suffering", "I Am On my Way" and "Remembering the Place".
According to this report by Radio Free Asia, Gebey was released in June 2014.

"Gebey, the Tibetan Singer Who Was Arrested Because of a Song"
By Woeser

The 27-year-old Gebey from Ngaba, Amdo, was taken away by Security Bureau staff on the evening of May 24 after a performance in Kachu (in today's Kakhok County, Ngaba, Tibetan and Qiang Autonomous Prefecture, Sichuan Province). His current situation remains unknown.
In a blogpost from October 4, 2013, I introduced Gebey's famous song "I Am On My Way". I wrote: "Gebey (…) is a courageous and talented Tibetan singer. It is hard to estimate his influence in Tibet, different sources say that he has already disappeared for a long time…"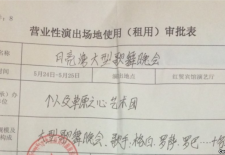 On May 24, he held a public performance, showing that he had finally come out of hiding. Yet, as we were preparing to celebrate his freedom, the news arrived that he had been arrested. I heard that he contributed two songs to this concert, at which many other artists also performed. The lyrics of his songs promote the usage of pure Tibetan language among young Tibetans, they call for the protection and development of traditional culture, praising the ethnic spirit, while urging people to refrain from heavy drinking and other bad habits. His songs were well-received among the audience.
High Peaks Pure Earth introduced his two songs in a post from November 2, 2012, "Victory of Tibet" and "What We Have is Suffering". The former indicates the wish of victory for the Dalai Lama and for the Tibetan people, the pain of the separation of Tibetans for many years and also shows the strong desire for the reunion of Tibetans inside and outside Tibet. The latter has a mournful melody and powerful lyrics. It creates awareness of important events in Tibet's recent history such as the escape of the Dalai Lama, Tibetan self-immolations, and Tibetans killed in Lhasa from the 1950s onwards. Both songs are included on Gebey's album that was released in 2012 and that contains 11 banned songs altogether. As long as one "jumps the Great Firewall of China", one can listen to or watch the video clips of those songs online.
Gebey adopts a traditional Tibetan singing style known as "Dunglen", which means "strumming and singing"; it is accompanied by traditional Tibetan instruments, such as a traditional Tibetan guitar or mandolin. In December 2012, the French "Observer" published an article about their secret visit to Amdo to investigate the self-immolations and mentioned that Gebey's songs are very influential in these Tibetan areas, their melodies are slow and mournful and the lyrics deal with the pain of being separated from the Dalai Lama. Also, they present those who sacrificed themselves for the Snowland as glorious martyrs.
But Gebey's songs are not only mournful, they also express hope and elation. In the music video of "Victory of Tibet", for instance, Gebey wears traditional Amdo herdsmen garments, he greets with a golden khata, he casts auspicious "Lungta" into the air, he walks across vast grasslands, and with his elegant and handsome smile, he sings in a joyous yet determined voice: "Victory to the Gods! Victory to Tibet! Today, victory to the Dalai Lama!…"
It is said that Gebey is from Gasho Village, Barma Township, Ngaba County, where he grew up with his parents, four elder brothers and one younger sister. He used to be a monk at Doting Monastery, a place of Bon Buddhism. Later on, he left the monastic order, got married and raised a daughter. Over the past few years, he hid in a remote pastoral area and only very occasionally came out to secretly visit his relatives. This time he accepted the invitation to sing at the concert in Kakhok County; he planned to sing and leave immediately, but was unlucky to be arrested.
I really appreciate Gebey's songs; he expresses what many Tibetans keep concealed deep inside their hearts. Last year, I was drinking sweet tea at Lukhang behind the Potala Palace, when suddenly the song "I Am On My Way" sounded from the loudspeakers. It made me feel excited and worried. The tea house went silent at once, it was clear that many people knew this song. Gebey was arrested because of a song, this reminds us of the terror in the Soviet Union, where the great poet Osip Mandelstam was arrested for writing a sarcastic poem about authoritarian dictatorship. He was put into a concentration camp where he was tormented to the extent that he later committed suicide. His poem can also be read as a portrayal of today's Tibet: "Our lives no longer feel ground under them. At ten paces you can't hear our words…".
May 31, 2014

This post is also available in: Chinese (Simplified)