All London based High Peaks Pure Earth readers are warmly invited to attend "Banned Expression" an event on 20 June 2015 celebrating creative resistance in Tibet.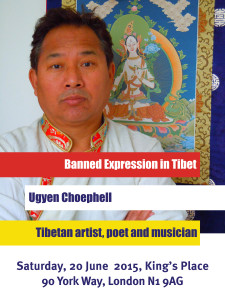 The event will be held in the stunning venue Kings Place and will feature the best talent amongst the UK Tibetan community, Ugyen Choephell will perform live as well as read his poetry based around the theme of Tibetan identity. There will be live music performances, poetry readings and short talks from special guests.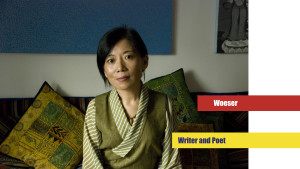 A section of the evening will be dedicated to Woeser and her writings. We are also fortunate to have a new English translation of a moving poem by Theurang which will be recited on the night, kindly given to us by translator Bhuchung D. Sonam.
Looking forward to seeing many of you there!
Banned Expression in Tibet is brought to you by High Peaks Pure Earth, Voice of Tibet and the Tibetan Centre for Human Rights and Democracy.
Read the full story of Banned Expression so far here: https://dechenpemba.wordpress.com/2015/06/13/banned-expression-in-tibet-comes-to-london-on-20-june-2015/ 
Banned Expression in Tibet
6:30pm, 20 June 2015
Hall Two, Kings Place, 90 York Way, London, N1 9AG
Ticket Price: £9.50
Tickets: http://www.kingsplace.co.uk/whats-on-book-tickets/spoken-word/renaissance-series-banned-expression-in-tibet
—————————-
Social media links:
Banned Expression Facebook Page: https://www.facebook.com/freespeechtibet
Facebook Event Page: https://www.facebook.com/events/1436153880019797/
Twitter: https://twitter.com/BannedXpression
#BannedExpression