High Peaks Pure Earth has translated a poem by Gade Tsering titled "The Song of Prajñā". The poem was composed as part of a poetry competition organised online by the Three Provinces of Tibet poetry group and published on their TibetCul blog on February 5, 2012.
Translations of poems by members of  the Three Provinces of Tibet poetry group have previously featured on High Peaks Pure Earth, see the "Straying Far From Myself" poetry series and also these poems titled "Life Experience".
To read more of Gade Tsering's poetry in English translation, follow this link: http://highpeakspureearth.com/tag/gade-tsering/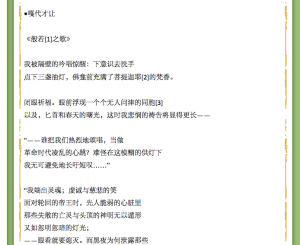 The Song of Prajñā [1]
By Gade Tsering
I was woken up by the chants of my neighbour: Subconsciously I went to wash my hands
Lit three oil-lamps, the sacred smell of Bodhgaya [2] filled the air in front of the altar
I closed my eyes and prayed. My mind flashed to my compatriots [3] who have passed into silence
And daggers and the dawn of spring, at this moment my prayers seem to be longer –
"—Who likens our passionate chanting,
To the disorderly heartbeat of the revolutionary era? No wonder, in the dim lamplight
I sigh and groan inevitably…"
"I took out my soul; a devout and merciful smile
When facing the samsara emperor, in forefathers' frail hearts
Those lost spirits of the dead and Gods have disappeared completely
They are like flickering lamplights;
— Seem to be extinguished. But why does night disclose
The paradoxical time?"
"After chanting the first volume of the scriptures, my mother tongue [4] is like a
Busy spirit, with light and ceaseless letters,
Running in broad history —
No one knows which panicking historian, would take note so perfunctorily:
"There is an incantation engraved on its face…"
"The silent Heart Sutra, like a riptide from the heart
Pricks the silence of religion. I know the hands of Gods cannot clasp
The cry that was implanted in the soul—
When we turn around, we again encounter the truth;
Honest bodies were taken away by the fire, and became ashes, spiralling up
Above my head, until the sky turned completely black?"
"No! I hold your lotus body, and refuse to accept
All the intimidating fear. I have a contempt for the way of the world—"
Notes:
[1] Prajñā: Sanskrit, meaning wisdom.
[2] Bodhgaya: place in India where Buddha Sakyamuni obtained enlightenment. Also, it is the most sacred place for Buddhists.
[3] Compatriots: here indicating my clansmen, Tibetans. They are distributed in Amdo, Ü-Tsang and Kham.
[4] Mother tongue: my mother tongue, Tibetan.
February 3, 2012 in Kanlho
This post is also available in: Chinese (Simplified)